How to Launch a Forex Broker in 5 Easy Steps

1. Incorporate the New Broker
The first step in the process of launching your own forex brokerage is to incorporate the business. This is actually quite straight forward since a license is not required in order to get started. The reason we suggest starting with the incorporation is that the broker cannot officially launch until a business is first established.
It's important though, that the brokerage is incorporated in a region that currently does not have a regulatory regime, otherwise the new business would be operating illegally. It's best to contact our team of consultants for a list of the best jurisdictions to incorporate your new forex brokerage. Additionally, we can also consult your firm on some of the best regions to obtain a forex broker license.
2. Determine the Best Payment Solution
Once the new forex broker has been incorporated, your business will require a way to both receive and make payments. Due to stricter rules set by banks and increasing regulations, it is now more difficult for new brokerages to obtain bank accounts, especially those registered in offshore jurisdictions.
For the reasons outlined here, it makes sense to reach out to one of our consultation experts for guidance regarding the payment process. Our team has extensive experience in this matter and can offer several workable solutions to you.
3. Build a Forex Website
Your clients will need to visit your website in order to open an account, test out a demo, and also review the terms and conditions you offer. When starting your own broker, you don't need to have a world class website in the beginning, a simple yet well designed website will do. This is a service we are happy to help you with as we have experience in designing websites specifically for forex brokers.
4. Obtain an MT4 or MT5 White Label
A white label is the technology that will power your new broker, basically the software that your clients will use to buy and sell currencies, stocks and CFDs. MT4 and MT5 are the most common white label providers although you don't necessarily need to choose them. Alternative white label programs trading systems such as the Condor trading platform is also a popular choice for new forex brokers.
5. Choose a Liquidity Provider
For those new to the industry, liquidity refers to the pricing and ultimately the trading execution that will power your broker. Each liquidity provider has their own set of terms, requirements, and fee structures that you'll need to evaluate before launching the business, something we can assist you with.
Start Your Forex Broker with our Team of Consulting Experts
We speak to new investors and entrepreneurs on a daily basis who are looking to build their own forex broker, making us an ideal partner to help your launch your own brokerage. If you are contemplating starting you own forex brokerage and require further guidance on the steps we've outlined, don't hesitate to contact us today.
Does It Make Sense To Acquire An MT4 Server License?

A Difficult, Yet Crucial Decision
Deciding whether to purchase an MT4 license is a critical decision for both new entrants to the market as well as existing brokers looking to take the next step. Recently we had a discussion with a potential client who expressed interest in our MT4 server consulting services. We decided the major discussion points were worth sharing with our followers as the cost/benefit analysis provided can help those faced with a similar decision come to the best outcome for their business.
The greatest challenge is that there is little middle ground between a white label and a server license. It's akin to an all-or-nothing decision. When one upgrades to an MT4 server license, a multitude of doors become open that were once closed. The trade-off, however, is that it's quite a leap financially. Consider that for a relatively low investment one can now offer the major facets of a brokerage: execution, pricing, markups, and a platform. The next logical step, owning an actual license, offers plenty of benefits but involves a much larger financial commitment. The greatest benefit to those who purchase an MT4 server license is flexibility.
Flexibility All Around
To compete at a higher level, a broker has to have pricing flexibility, namely unique markups across pairs. Although white labels offer this, it can become increasingly expensive to do so and some providers might cap the number of unique pricing streams.
Flexibility also factors in to which price stream, bridge, and provider the broker decides to work with. A white label can only select from the providers and bridges approved by their white label partner.
The ability to make on the fly changes is another major benefit. A white label provider must approve any client requests. When it comes to adding new groups, symbols or other features the waiting time could be several business days, something a broker with a server license doesn't need to worry about. Finally, brokers are free to add custom MT4 server plugins or other enhancements like a trading cabinet and will also have full control over the MetaTrader 4 API, allowing them to develop their own tools without being restricted by white label provider limitations.
An Overview of Forex Trading Software & White Label Providers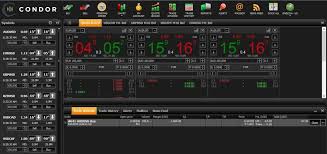 If you are interested in setting up your own forex brokerage, then it is crucial to select a stable and reliable forex trading platform that your clients will use for both live and demo trading.
Based on our experience, it makes the most sense to start off with a white label trading platform, especially in the beginning stages of launching a new forex brokerage. The main reason is that forex white label technology offers all the benefits of a fully licensed brokerage technology but at a fraction of the cost.

Although it may be tempting to build the trading technology yourself, from our standpoint this would be a costly undertaking, not only in time but also in money. If you are interested in becoming your own forex brokerage, then we suggest that you consider one of the software providers we've outlined below.

MetaQuotes – MT4 & MT5

The most popular trading platform in the forex industry is the MetaTrader line of products, namely MetaTrader 4 (MT4) and MetaTrader 5 (MT5). Both platforms, starting with MT4, took the forex market by storm by offering traders the ability to run automated trading systems or algorithms within the software. As time passed, MT4 and MT5 grew in popularity to become a must have for forex brokers, both new and established.

Condor 5.0 Trading Platform

The Condor Trading Platform is another forex trading system to consider. It has several advantages over MT4 and MT5:
Reporting is far more robust, extensive, and easier to operate than the systems offered by MetaTrader
More flexibility in regards to margin settings across groups and individual accounts
The ability to trade via FIX API, something not possible with MT4
Trade sizes are not limited to lots and can be done in any amount
More flexibility for white labels in terms of pricing customization, group management, and product customization
Competitive set up and monthly maintenance fees for white labels
If you are interested in exploring this platform in more detail, you can check out a free preview of the Condor Trading Platform here.
cTrader

cTrader is another forex trading platform with a heavy focus on algorithmic trading. Those who are looking to automate their trading systems will be pleased to see that cTrader makes its API public so anyone can easily build and tweak their systems.

Launch For Own Forex Broker Today
We hope this overview was helpful in providing a brief guide of the forex trading platforms currently available on the market. If you are a forex broker startup and wish to explore the various white label technology offers available, feel free to reach out to us. Our team of experts are more than happy to not only have a detailed discussion about each platform but also discuss every step needed to start your own forex broker.

What Does STP Stand For in the Forex Industry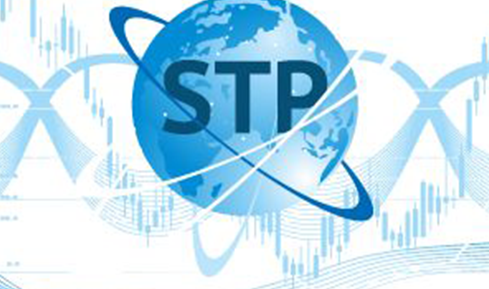 The forex industry has a variety of acronyms and industry terminology that can often be confusing to newcomers. Because this is industry is still relatively new when compared to the stock market or futures, it's often challenging to find a reliable source of information that adequately explains various market terminology.
STP is an example of one of these concepts. You may have seen it on a broker website or in a forum discussion but not understood what it meant. Similar to other terms, STP is quite simple to follow once it is explained.
To start, STP stands for Straight Through Processing. This term is used most commonly when discussing how a broker handles risk. When a broker has launched business it has a choice to make regarding the orders that are placed by its clients. A broker offering STP trading implies that all risk associated with trades is passed along to the liquidity provider, bank or other clearing party the broker has partnered with.
Traders often prefer to work with STP brokers because they can be assured that no price manipulation is happening. In fact, there are a variety of regulatory jurisdictions in which licenses are granted soley to brokers who operate an STP business.
A broker earns its revenue in an STP model via the spread mark up associated with each trade, which can be quite lucrative. For example, if a broker has a 1 pip spread mark up on EUR/USD with 100 clients, each trading EUR/USD 10 times a day (not an uncommon scenario), then the broker stands to earn roughly 1,000 pips each day!
If you are looking to launch your own forex brokerage, don't hesitate to contact our team of industry experts. We are more than happy to guide you through each and every aspect of starting your own forex broker.
3 Reasons a White Label Solution is the Best & Cheapest Way to Start Your Own Forex Broker
We often speak with entrepreneurs who are interested in taking advantage of the growth of the online foreign exchange industry by setting up their own forex trading business. In some situations these entrepreneurs have raised capital from investors; in other cases the investment comes from savings between the partners of the new brokerage. Regardless of the scenario, we are often asked for guidance on the best and cheapest way to build a forex brokerage.
From our experience it will make more financial sense to either establish a white label, or purchase a license from an existing forex platform provider than build the software from scratch. Down the road it may make sense to invest in your own trading technology, however, both money and time can be saved in the beginning stages of the new forex brokerage by working with an existing white label technology provider.
If you are looking for the best and cheapest way to create a forex brokerage, we suggest starting with a white label solution. Here are 3 compelling reasons as to why it makes more sense to either lease or purchase the license of an existing white label technology provider:
1. Developing Your Own Trading Technology Is Expensive
When compared to stocks or futures, the forex market is far more complex. Consider just a few examples: pip values for Japanse Yen currency pairs, swap settings on various deposit currencies, CFD profit calculations, holiday hours, and Daylight Savings Time settings.
Each of these examples will require strict attention to detail and care, something only an experienced team of developers can properly manage. In short, if you would like to properly build a competitive forex trading platform, it will require an entire team of developers and potentially several years of work before the trading platform is ready.
2. There is Fierce Competition in the Forex Technology Industry
Although forex trading is relatively new when compared to other markets, enough time has elapsed for several forex software providers to dominate the industry. These firms have been perfecting their technology for many years with entire development teams at their disposal.
If your goal in building your own platform is to compete with them, it will be a very expensive undertaking, which may or may not succeed. It is our opinion that the focus should be on growing the brokerage business rather than building the hottest trading platform.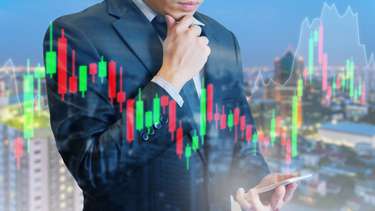 3. Focus on Generating Revenue with a Forex Brokerage
Because you can easily brand the existing trading technology of a software provider to reflect your company logo and name, which is known as a white label, it makes more financial sense to focus on growing a successful forex brokerage than developing new technology.
Although it would help with the image of your new brokerage to have a custom built trading platform, it won't impact revenue in the short term. It's important to keep in mind that many of the largest brokers in the foreign exchange industry still do not have their own trading platforms.
Launch Your Own Forex Brokerage Today
We hope these guidelines were helpful in determining the best and cheapest way to start your own forex broker. If you would like to explore our white label solutions in more detail, don't hesitate to contact us. We would be more than happy to have a detailed conversation covering all aspects of starting a new forex broker. We look forward to hearing from you!
What does A Book Mean When Trading Forex?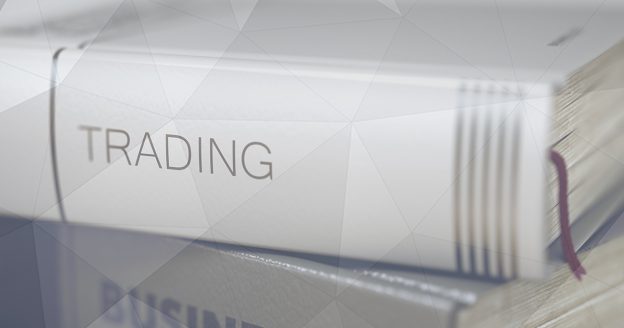 The acronyms and jargon that are part of the online forex trading industry can often create confusion and misunderstanding for those who are relatively new to the business. As seasoned industry consultants who help entrepreneurs launch their own forex brokerages, we understand the need to understand the basic concepts behind the business.
A Real Time Example of How A Book Works
Imagine a scenario where a broker receives an order to buy 100,000 of EUR/USD. In the case of an A book broker, this order would immediately be forwarded, or passed on to the liquidity provider that the broker has partnered with. So to revisit the example, if the trader places a buy order, the broker will also place the same buy order with its liquidity provider.
You may wonder how a forex broker makes money with A Book? In the case of our example, the broker will add a mark up on the spread. For example, if the spread that the broker receives for EUR/USD is .3, the broker may mark up this value to 1.3 In such a situation the broker would earn 1 point, or pip, every time their client trades EUR/USD.
How Brokers Make Money Under The A Book Model
Of course it's rare that a broker would only have a single client so you can imagine that a broker will begin to generate significant revenue after onboarding only a handful of clients. Rather than a single trader, let's imagine the broker had 100 clients, each trading EUR/USD 10 times a day. That would equate to 1,000 pips of revenue on a daily basis!
Launch Your Own Forex Broker Today
Launch Your Own Forex Broker Today
If you are ready to launch your own forex trading business, don't hesitate to contact us today. We have years of experience in the forex trading industry, making us an ideal partner to help you launch your own forex trading brokerage.
The Secret to a Successful Forex Broker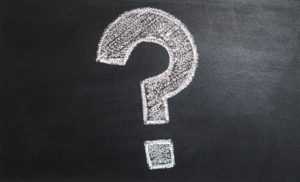 In today's article we will reveal a secret that is very simple but often overlooked by many IBs, forex brokers, and white labels alike. We feel this happens because it's a common practice to measure the success of your broker/ MT4 white label by only a single measure: new accounts.
We find this thinking overlooks parts of a much larger picture. First, what one broker determines as success could be different from another. For example, some aspire to create a global brand with football and cricket team sponsorships while others simply want to run a small business that hopefully results in profits. For those 2 situations, the number of new accounts could be drastically different. Secondly, a strategy centered only on the constant growth of new accounts has to factor in the additional work involved: compliance, operations, marketing. sales, and data to just name a few. In many cases, less can be more.
Regardless of what defines success for your broker, it will be severely limited if what we advise is currently overlooked.
What's the Secret to a Successful Forex Broker?
Our secret, which might come as a surprise to some for how simple it sounds, is to maintain an excellent relationship with your existing client base.
For those who've spent time in sales or are working with a sales team, imagine the work that is involved in signing up a new client: application, funding, documentation, account creation, etc. Now think about the effort it takes to pick up the phone and reach out to an existing customer. If a good relationship is there, this should come quite naturally, as one would speak to a friend. This doesn't just apply to the forex market, but in all walks of business as studies have shown the value in retaining customer relationships.
As forex consulting specialists, Forex Consulting can assist you with the launch of a forex brokerage and help you determine the various costs associated with an MT4 white label and forex trading platform. Contact us today to learn more about our forex white label solutions.
What Are Deposit Bonuses in the Forex Market and How do "No Deposit" Bonuses Work?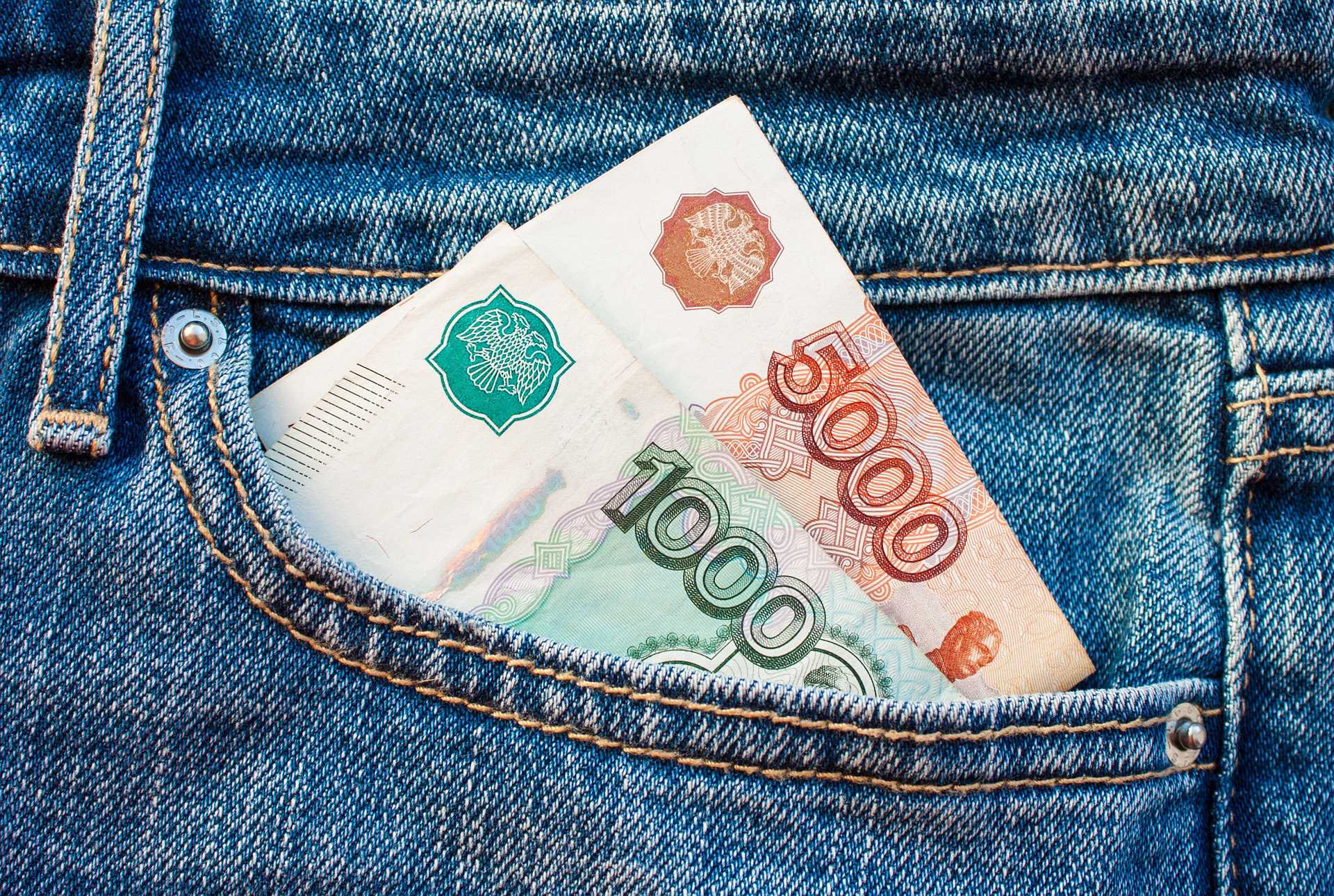 Deposit bonus promotions have increased in popularity over the years. With the advent of so called "no deposit" bonus offerings, it can be confusing to newcomers to understand what all of this jargon means. As experts in the online foreign exchange trading industry (forex) we are happy to share our knowledge of these concepts with you.
What's a Deposit Bonus in the Forex Market?
A deposit bonus is simply a credit to an investor's trading account. It's always important to read the fine print as deposit bonuses often come with certain conditions. For example, the investor may be required to trade a certain amount of volume or currency pair in a set period of time in order to receive the bonus.
How Does a No Deposit Bonus Differ from a Deposit Bonus?
A "No Deposit" Bonus is quite easy to understand. This is a credit to a trading account that is often awarded to someone who simply applies for a forex trading account. The main difference between a standard deposit and the "no deposit" variety is that there are generally no conditions involved for receiving a "No Deposit" bonus.
3 Valuable Tips For FX Brokers Offering Deposit Bonuses
Based on conversations with several brokers we'd like to share some interesting insight into deposit bonuses. As the market has become more competitive, deposit bonuses are becoming almost as essential as some of the recent market trends such as social trading, broker-personalized payment cards, and mirror-trading systems.
Now that deposit bonuses are becoming more ubiquitous, there are several loopholes brokers must pay close attention to in order to prevent losses and still make the offering worthwhile. Because of our market neutral stance and position as industry thought leaders, we feel that we are in a unique position to offer this insight.
#1. Carefully Monitor Multiple Accounts
Although this might appear obvious, many brokers overlook the fact that when a promotion is run, their system might allow the auto approval of internal transfers. This represents an arbitrage opportunity, whereby a traders can hedge their positions and move funds between accounts when equity drops. A quick fix, as we advised our client, is to approve internal transfers, thereby allowing the broker to ensure the promotion is not being abused.
#2. Watch For Irregular Trade Activity
If you notice multiple positions opened by multiple accounts at once, especially new accounts, this could be a sign that your broker is one leg of deposit bonus arbitrage. It's normally not worth the effort to try such an arbitrage on just a single account, hence the reason this is done across multiple accounts.
#3. Carefully Review Terms & Conditions
Before a promotion is announced, make sure terms and conditions are carefully reviewed and scrutinized. Furthermore, this should be agreed upon by all participants before the deposit has been issued. Although it can be enticing to immediately launch a promotion, brokers can expose themselves to more risk than the ROI on a promotion by not covering all details. If you'd like, contact us and we'll review them for free.
As specialists in forex consulting, our mission is both to provide valuable market insight and help our partners achieve success. If you are planning on announcing a promotion, we are happy to review your terms and conditions free of charge. Contact us today!
What is a Liquidity Provider and Why Do Brokers Require One?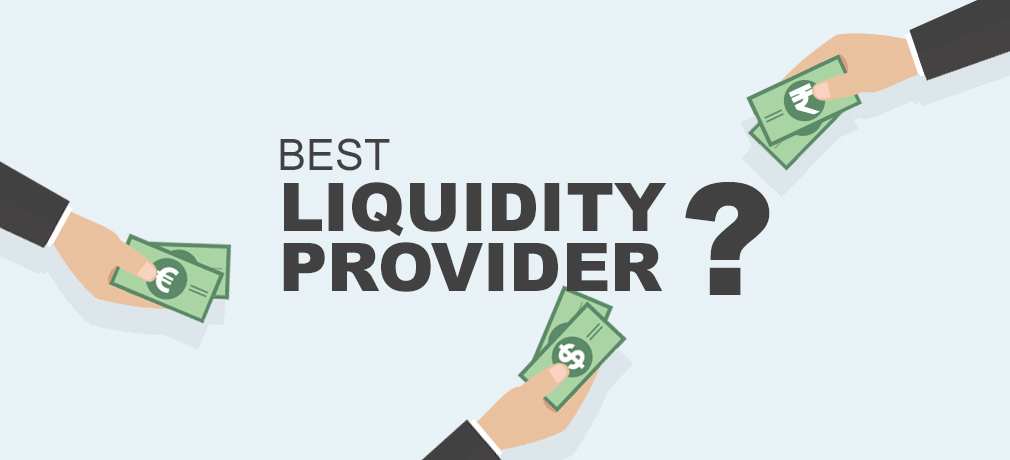 For those who are looking to launch their own forex brokerages, many terms and phrases can appear intimidating at times. The term liquidity, for example, can often conjure up images of waterfalls or rivers. New entrepreneurs to the forex industry might ask why is liquidity important when starting my own forex broker?
The Definition of Liquidity
A good place to start is to define exactly what liquidity stands for. As you'll shortly notice, the term liquidity is not as intimidating as it may appear at first glance. A basic definition of liquidity is the pricing and order execution that each forex broker uses to operate the business.
Let's consider a simple analogy to help out with the definition of liquidity. Imagine turning on the water in the bathroom, only to find that the faucet is not working. This is what happens at a forex broker that doesn't have a liquidity connection; when you look at the client terminal, you'll see that prices simply will not move.
But liquidity is more than just pricing; it's also the order execution behind the rates you see flashing on your screen. Simply put, order execution is what happens when a trader buys or sells any forex pair, stock, or CFD. Once the order is placed in the system, it must be sent to either a bank, hedge fund, or other clearing party that will then process the request. Once the order is confirmed, a confirmation is sent and the trader can view the progress of the order in their client terminal. What's amazing is that all of this will happen in less than a second!
Selecting the Right Liquidity Provider for Your Forex Broker
Considering that your brokerage cannot operate without liquidity, it's crucial to partner with a trusted and reliable liquidity provider. If you are new to this business and require guidance in choosing a liquidity provider that best meets your goals and needs, don't hesitate to contact us. Our industry knowledge, expertise, and track record of success make us the ideal partner to guide you in launching your own brokerage. Contact us today to learn more!
What is the Definition of a White Label in the Forex Market?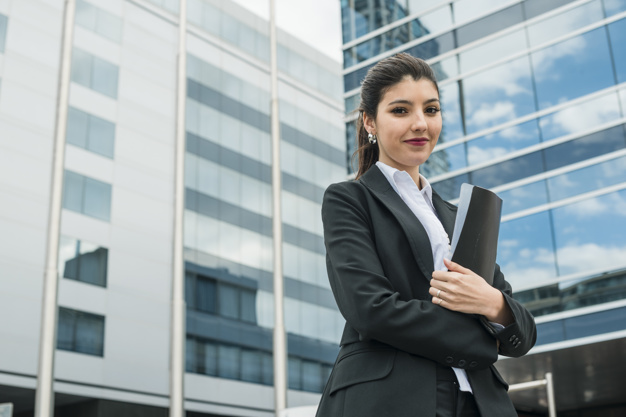 A common question we are often asked is to define forex white label technology. You may be surprised to discover that the concept is quite simple: A white label can be defined as the trading software that forex brokers use to run their business. If you've ever downloaded a forex trading platform, whether a live or demo account, then you've already had experience working with a white label.
Understanding Forex White Label Platforms
To dig a bit deeper, the term white label refers to the branding, or labeling of forex trading technology. In order to understand why this is important let's think about where the name came from. A white label borrows its name from products that you see on the shelf of your supermarket.
Whether it is forex trading, or any business for that matter, if you don't market your product, then why would any customers buy it? As we all know, it's important to promote your product to catch the eye of your customers.
Imagine a row of goods at the supermarket with fancy labels. Now you stumble across one can without a label on it: a gray can next to all the labeled products. Why would any potential client choose the unbranded can over the others with fancy labels? For that matter, what would the potential client even know about what's inside the can?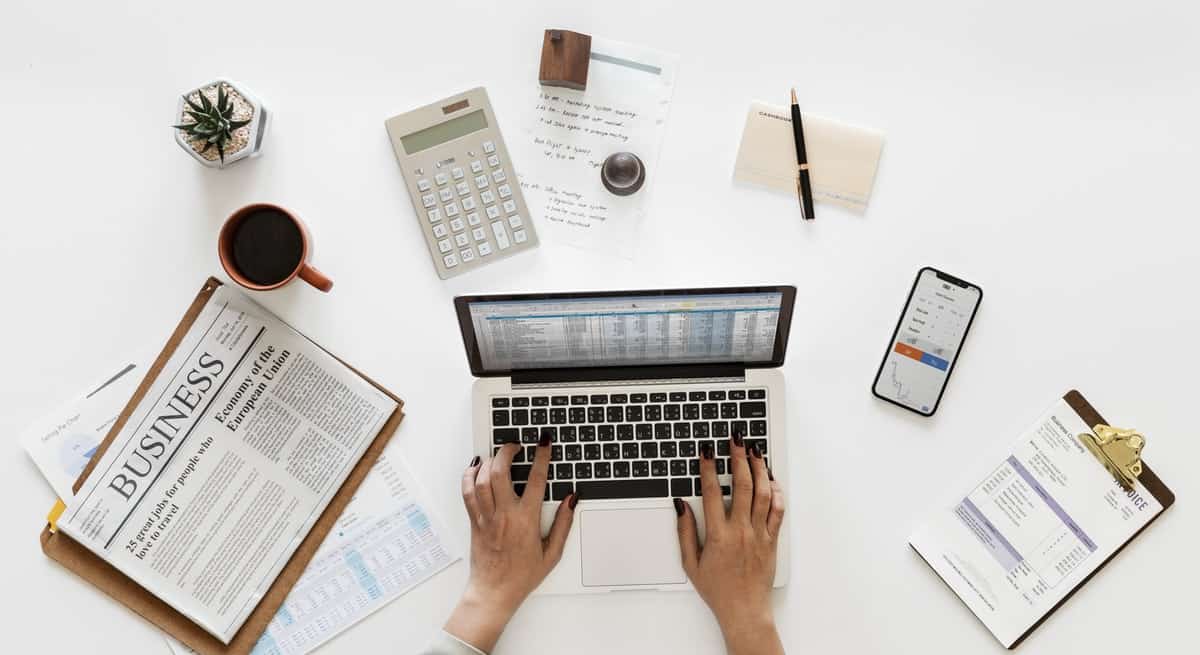 White label technology is an indispensable component to any new forex brokerage; without a platform for your clients to trade, there is no realistic way to operate the business. The challenge for new forex brokerages is to form a partnership with a reputable and financially sound white label technology provider. Similar to selecting a liquidity provider, it is important to carefully evaluate the firm you ultimately decide to partner with before launching the business.
With decades of experience in the forex industry, we offer our extensive knowledge and expertise in order to help you successfully launch your own forex trading brokerage. To learn more about how much a forex white label will cost, discover the available white label trading platforms, and explore liquidity provider options, don't hesitate to contact us.