Custodian Services in Foreign Exchange
What is a custodian?
If you own a bank account, you must have executed transactions through different means (cards, cheques etc) on that account, and obtained a summary of your activities from the bank at some point. In this simple narrative, the bank is the custodian of your asset. A custodian is any entity (usually a financial institution) that holds securities and assets for customers either in electronic of physical form. In addition to overseeing and guaranteeing your transactions, custodians may offer a range of other services, including collecting your dividends, paying you interests, and custodian service in FX.
Custodian Services in FX
In foreign exchange, customers access the market through brokerages. Brokerages are collaterized at a Prime broker with the deposits from their clients for liquidity, and must comply with regulatory requirements, one of such being; to maintain capital position equal at all times to the gross dollar deposits of their customers, or risk liquidation. If a brokerage gets liquidated, the customers suffer the brunt and receive pennies on the dollar.
A custodial account protects customers against the risk of brokerages becoming insolvent. It is essentially an escrow account in the customers name but administered by the custodian through a power of attorney. The custodian is authorized to debit or credit the account for profits or losses within 24 hours of the close of trading day.
Advantages of a Custodial account
Protection and Security: This account type protects the client from unforeseen events; including unsavory risk management strategies of the brokerage.
Fund Segregation and Management: The client has unfettered information regarding their equity rather than an ambigous report of mingled brokerage funds
Contact us!
There are a number of Custodial services on offer in the FX industry. Contact Consulting Forex to help determine your eligibility and establish the best custodial offer for your business.
[contact-form-7 404 "Not Found"]
What is Spread Betting in the Forex & CFD Industry? – A Simple Definition of Spread Betting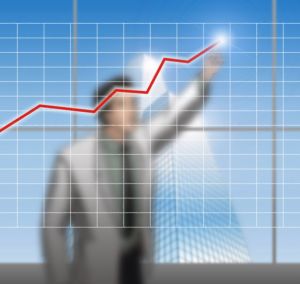 If you've been browsing forex related websites in the UK especially, you may have come across the term spread betting before. We are often asked what the difference is between spread betting and traditional CFD and FX trading? Furthermore, what is the definition of spread betting? The answer is very simple.
If you are a resident of the United Kingdom, you have the ability to open up a spread betting account. On paper there is no real difference in functionality between a forex or CFD trading account and spread betting. The main difference is financial. UK residents who hold a spread betting account do not have to pay taxes on profits, which is a lucrative incentive for the UK forex industry. With this exception, though, the rest is exactly the same: trading pairs, software, margin, etc.
Limitations of Forex & CFD Spread Betting
Spread betting is a service limited to residents of the United Kingdom, so unless you hold residency there, it's not possible to open a spread betting account from abroad. Furthermore, spread betting is not a global product. Currently, spread betting is only available in the United Kingdom and to our knowledge we don't know of a complementary type of service in other countries that offer the same tax advantages that a spread betting account offers.
As a final thought, spread betting can also apply to the non-forex & CFD markets as well. For example, it's possible to open a spread betting account to place wagers on sporting or political events. From our perspective though, the largest share of spread betting accounts are in the forex & CFD market.
Forex Consultation Services – Guidance in Selecting the Best Forex, CFD, and Spread Betting Broker
If you are interested in trading forex & CFDs, we can assist you in finding the best and most reliable brokers in the industry. In addition, we can also recommend several spread betting firms that are worth considering. To learn more, don't hesitate to contact us today!
Beware of Binary Options Wealth Recovery Scams

If You Lost Money Trading Binary Options, Beware of Wealth Recovery Companies
We are here to warn any former binary options client to steer clear of firms purporting to offer wealth recovery services. Due to the demise of binary options brokerages, many of these former shops have turned themselves into businesses pretending to be on the side of the client. Any business offering to recover money lost to a binary options broker via a chargeback or refund is attempting to take advantage of former clients who are desperate to try to recover their losses.
How to tell a Binary Options Wealth Recovery Firm is a Scam?
You are asked to pay up front.
You called the phone number on the website and it didn't work or it wasn't the same company found on the website.
The owners and directors of the business are not easily found on the website or non existent.
The company claims to be regulated but you cannot find their business name listed on the regulator website.
A Google search of the company addresses doesn't appear correct.
There are generic reviews of the company that sound like this: "I lost money trading binary options, but thanks to (Company A) I received my money back, email them here: (Email Address)
How to Get Your Money Back From Binary Options
If you lost money trading binary options, we warn you to stay away from any wealth recovery firm, especially those asking for upfront payments. The chances of successfully receiving lost money from a binary options lawyer or wealth recovery firm are incredibly low. Consider this recent example, where the operator of wealth recovery firm based in the United States was sentenced to three years in prison for pretending to be an official of the SEC. There are still plenty of fake wealth recovery firms out there that have yet to be exposed. We warn anyone engaging these firms to steer clear of them, as they are simply pretending to be on your side.
Do You Need a License to Start Your Own Forex Broker?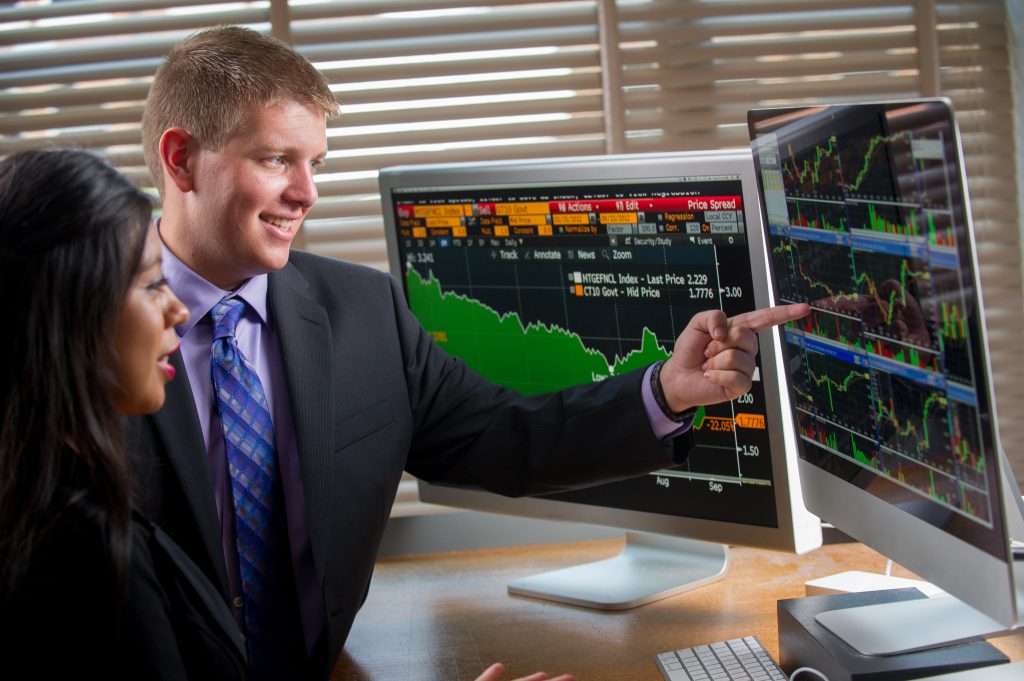 A common question we are often asked by our clients is whether or not a license is required to initially launch a new forex brokerage. The short answer is no, you do not need a license to start your own forex brokerage. With this point in mind, we strongly recommend considering a forex broker license, even if it is something that happens a couple of years down the road.
Does It Make Sense to Obtain an FX Broker License Before Starting my Own Forex Broker?
From our experience, forex brokers come in all shapes and sizes. Sometimes we speak to firms that wish to manage funds for a small circle of friends or family members. In this case, a license is helpful, however, if the investors already know and trust the fund manager due to a familial or friendship relation, then a forex broker license might not be necessary.
On the other hand, new forex brokers that wish to target a specific region or jurisdiction may have no choice but to obtain a license. For example, if a new forex broker is interested in expanding into Europe which involves local marketing, attending expos and establishing a physical office, then a license is an absolute necessity. It may not be clear, but establishing an office in Europe and running an unregulated forex brokerage is a violation of law in Europe as well as most countries.
The Pros and Cons of Operating an Unlicensed Brokerage
If you wish to launch a forex broker in the most cost effective way possible, then a license isn't required. Most brokers will establish their company offshore, in a region that doesn't require specific regulation such as St. Vincent or the Marshall Islands. In other cases a new broker may initially start as a referral partner or introducing broker, and only launch the business until the revenue justifies it.
The most cost effective way to launch a forex broker is to start unlicensed. It may surprise you to learn this but many of the larger brokers in the industry also began this way. As the business grew, the revenue justified the investment in the license, which further propelled the growth of the broker.
Bear in mind though that operating a forex broker without a license poses challenges. First, many high net work and corporate entities may not wish to trade with your firm due to the unlicensed nature of the business. Secondly, it is more difficult to secure banking and payment options when the broker is unlicensed. Finally, many liquidity providers may not partner with your brokerage until a license is obtained as local regulatory policy prohibits such firms from partnering with unregulated brokerages.
Forex Broker License & White Label Consultation Expertise
If you are interested in starting your own forex brokerage but aren't certain if you require a license, feel free to reach out to us.
Our team of experts are more than happy to guide you along each step of the process.
How Much Does an MT4 License Cost? How Much Does an MT5 License Cost?
We are often approached by clients interested in either acquiring an MT4/MT5 license or obtaining a MetaTrader white label. A common question are asked is about the cost of an MT4 or MT5 license. There are some important points to note here, which will be the subject of our discussion.
Is MetaTrader 4 Still Available?
In January of 2018, MetaQuotes officially announce that their MetaTrader 4 product would be officially discontinued. For those asking about the cost of an MT4 license, the answer is that it is no longer possible to obtain one. It's important to note, however, that MT4 will be phased out. This means that it is still possible to obtain an MT4 white label; MetaQuotes simply will not provide any new versions of the software.
Focus on MT5
The main reason for discontinuing MT4 was to focus on the MT5 product. MetaTrader 5 offers far more features than MT4 and was a necessary upgrade as it was simply too difficult to add on so many enhancements to the existing product.
Advantages of MT5 are the ability to code algorithsm, known as Expert Advisors with much higher precision. MT5 also offers the ability to integrate nearly all financial products available for trading directly to the exchange, for example stocks and futures.
Forex Consulting Expertise
If you are looking to obtain an MT4 white label or acquire an MT5 license, don't hesitate to contact our team of FX industry specialists. We are happy to discuss the pricing with you in more detail, weigh the pros and cons of owning a license vs a white label and address any other questions you may have. We look forward to hearing from you!
How Long has Forex Trading Been Around? – A Brief History of Online Forex Trading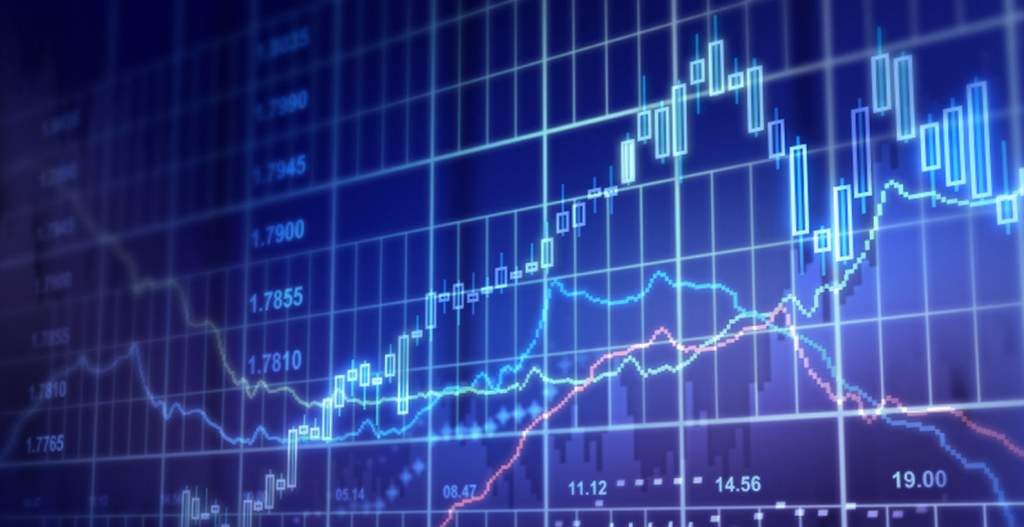 Although you probably came to this page due to your interest in online forex trading, the truth is that foreign exchange trading has been around as long as money has existed. If we wanted to get very technical, historians could most likely trace the history of money exchange back to several thousand years ago!
Online forex trading, however, is a relatively new way to invest, having originated for retail traders in the late '90s. Prior to this time period, currency trading was only available to hedge funds, banks and high net worth individuals. As we'll outline in today's post, the development of high speed Internet and software opened up the doors of FX trading so that retail investors could participate in the market with as little as $50 or $100.
How High Speed Internet & Technology Led to the Birth of Online Forex Trading
The end of the Dot Com bubble in the late '90s / early 2000s marked the origin for what we now know as online FX trading. Around this time Internet speed in America and Europe increased exponentially, making it possible for larger amounts of data to be transmitted more quickly between computers and over the Internet as a whole. A stable and fast Internet connection are a pre-requisite for any forex trading platform as rates are often moving at many miliseconds and nanoseconds.
The second component that led to the beginning of online forex trading were advancements in computer technology. In addition to a fast Internet connection, a computer that could properly handle FX trading software was another critical piece of the puzzle.
Better quality PCs made it possible to download software that could display multiple FX and CFD prices simultaneously all while making it possible for investors to execute trades from them. It was around this time period, roughly the early 2000s where the first online brokers began to appear, mostly in the United States.
In the subsequent years, online forex trading exploded in popularity, taking not just the United States but the world by storm! Due to the complex nature of the forex trading, it took many years for FX brokers to fine tune or perfect their software offering with many bumps and glitches along the way. The type of errors and system outage that the early FX traders experienced would not be tolerated in today's highly competitive environment.
How MetaTrader and Algorithmic Technology Revolutionized Online Forex Trading
MetaTrader 4 is one of the most popular forex trading platforms in the world, and also one of the first to capture the global market place. As the name of the software suggests, the numeral 4 in MT4 stands for the 4th version, or instance of the software. There were plenty of other trading platforms around this time, but most were just developed in house by the broker for their clients only. MT4 stood out by being the first platform that any broker, large or small, could offers to its client base.
There is another reason MT4 grew in popularity, namely by offering users the ability to execute trading algorithms, also known as Expert Advisors. MetaQuotes revolutionized the online trading industry by being the first software provider to bring automated trading to the retail market. Prior to MetaQuotes only high net worth investors or hedged funds had the resources to execute automated systems.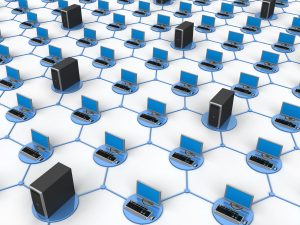 Social Trading, Cryptocurrencies, and the Future of Forex Trading
The next major developments in the history of forex trading were the introduction of social trading to the market place. In essence, social trading technology made it possible for investors to follow both professional and amateur traders alike. By having the ability to create your own "portfolio" of traders, those who may not have had success trading themselves still had an opportunity to participate in the lucrative opportunities offered by the forex trading market.
The advent of cyrpto currencies has been another milestone for the online forex trading industry. The great rise of Bitcoin and other alt coins in the past years have led to brokers incorporating these currencies into their trading platforms, which opens the door to a new segment of traders and investors.
Consultation Services for Investors and Brokers Alike
If you are new to online forex trading and require guidance in selecting the best forex broker to trade with, don't hesitate to contact our team if forex industry consultants. In addition, we can also assist you with starting your own forex broker and obtaining an MT4 or MT5 white label.
To learn more don't hesitate to contact us today!
How Can Forex Brokers Build Effective Marketing Strategies Using Social Media ? – 3 Useful Guidelines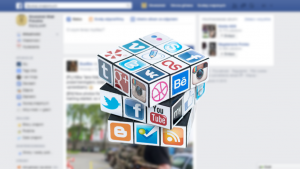 With new forex brokers launching nearly every week, the price for the most popular forex related search keywords will continue to be bid up higher and higher. In what is becoming an online "arms race" for certain FX-related search terms, forex brokers that base their entire marketing strategy on adwords alone will simply find themselves outmatched by the larger firms.
Both new and established brokers shouldn't be discouraged by this trend because there is far more to marketing than banners or adwords. Over the past couple of years especially, we've seen more and more forex brokers tap into social media as part of their overall marketing strategy. In fact, social media marketing comprises a large portion of our own in-house traffic and lead generation services, making Forex Consulting a valuable resource on this subject.
3 Ways Forex Brokers Can Leverage Social Media To Build Effective Marketing Strategies
#1. Social Media Allows Your FX Brokerage to Directly Tap Into the Trading Community
The first advantage that social media offers over adwords or banners is the sense of "online" community. Before Facebook groups grew in popularity, traders would gather on either forums or live chat rooms, which happen to be areas where banner ads saw the most success.
With the advent of both LinkedIn and Facebook groups, it's now much easier to target traders than it was in the past. Although banners do bring a certain amount of interest, a targeted ad campaign focused on algorithmic traders will have a much higher chance of success, which is just one of the many possibilities that social media offers.
#2. Social Media Marketing Allows For More Target Rich Ads
A downside to marketing via adwords is that the approach casts a very wide net, with the only two variables under your control: language and search term. Although you can narrow down slightly by using  more complex search terms in multiple languages, it will still be a very vague approach at best.
Social media, on the other hand, allows brokers to target quite efficiently with a multitude of variables available: interests, likes, region, gender, age, etc. We've found this approach to be quite effective with our own lead generation services, where targeted social media ads happen to be one of the ways in which we generate leads.
#3. When Compared to Adwords or Banners, It's More Cost Effective to Run Social Media Campaigns
Finally, your broker will save money by allocating a portion of its budget into social media campaigns. As a general rule, the more nuanced and targeted the campaign, the less expensive it becomes. Although there is no marketing strategy that will ever be considered dirt cheap, our experience has shown that you get far more  "bang for your buck" when launching a social media campaign. The reason is that your target audience will be far more receptive to the tailored marketing campaign you developed than a generic search term or banner.
Forex Consulting – Marketing Consultation & Lead Generation Services
Now that we've discussed the importance of social media, the next logical question is how can your broker best utilize this tool? Feel free to use the guidelines above as a brief introduction to social media marketing. If you'd prefer to leave it to the experts though, then our marketing & lead generation services may be a good fit for your brokerage. To explore our services further, don't hesitate to contact us today!
Why Is Binary Options Trading Illegal and No Longer Available to Investors and Traders?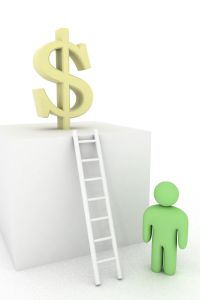 Binary Options were once a very popular investment product that was often added as a complementary service to a forex broker's website. Although many binary options brokers existed independent of forex brokerages, there was a close relationship between the 2 as both products centered on the forex market.
A Brief History of the Binary Options Industry
Similar to the growth of the forex market, binary options grew in popularity as online trading of all kinds took the Internet by storm in the early 2000s. During this period, forex was loosely regulated making it quite easy to set up a binary options firm. By 2010 there were hundreds of binary options brokers spread across the globe. The industry had grown to such an extent that one could find binary options brokers taking booths at major FX expos.
In the last couple of years, the party soon came to an end for the binary options industry. The single biggest blow came from the The European Securities and Markets Authority, known more commonly as (ESMA). Due to the massive number of complaints and growing negative reputation of binary options brokerages, ESMA decided to outright prohibit the marketing, distribution and sale of binary options services. With Europe being one of the major areas for FX trading, this decision basically decimated the entire industry.
With ESMA setting the industry standard by making it illegal to operate a binary options broker in Europe, regulators in other parts of the world such as Canada and Australia began to follow suit. Given these changes we can confidentaly agree that the binary otpions market is dead.
Is it Safe to Trade Binary Options?
It's important to emphasize that binary options trading is now illegal in the United States and Europe, with many global regulators following suit. Many investors are now questioning whether binary options trading is safe, which is a very good question. Considering that major global regulators have banned binary options trading, the only binary options brokers available are unregulated and unlicensed.
We would discourage any investors from opening an account with a binary options broker as there is no regulatory protection from an unlicensed brokerage. This makes for unsafe and unfair trading conditions.
Why Were Binary Options Banned in Europe and Other Regions?
The main reason Binary Options were banned in Europe was due to the nature of the product, which was extremely in favor of the broker to a point where investors and traders could not profit from it. Unlike the foreign exchange market, which has proper regulation for both dealing and non dealing firms, binary options were purely a market maker model skewed against the client. 
For this reason, we strongly discourage investors from considering unregulated binary options products as there is no legal recourse or overall safety in working with such firms. Furthermore, the chance of success is minuscule at best as illegal binary options brokerages are specifically trying to take advantage of their client base.
Does It Make Sense to Start a Binary Options Business?
For the reasons outlined above, we'd strongly discourage anyone from trying to start a new Binary Options broker. Not only is it illegal to take clients from most parts of the world, the industry itself is on a steep decline, making it difficult to find clients and grow the business. From our standpoint, the binary options industry is dead. Furthermore, even if you did try to launch an unregulated broker, there will be no banking services available as banks and payment institutions no longer cooperate with binary options brokerages. 
Forex Consultation & Expertise – Start an Options or Forex Broker Today!
We can offer 2 alternatives. The first is to consider offering traditional options trading, which mirrors the stock and futures market. The other idea is to start a foreign exchange broker, offering options as a supplementary service.
To learn more about either choice, don't hesitate to contact our team of specialists today!
5 Ways to Tell You are Trading With a Reputable and Legitimate Forex Broker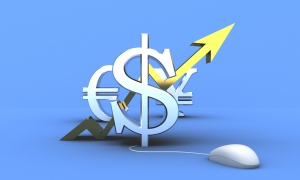 With so many forex brokerages to select from, it can often be challenging to determine if a broker is legitimate or not. In today's post we offer some general guidelines that will aid FX traders in determining whether or not they are trading with a legitimate forex broker.
1) The Broker Holds a License – The Best Deciding Factor
It is becoming more and more difficult to operate a forex brokerage without a license. The trend that we are seeing is that banks are less and less willing to open accounts for unlicensed brokerages. In nearly all cases a license, even an offshore one, requires a significant commitment of capital, time and resources. It's also important to remember that St. Vincent does not grant forex licenses, it is simply a region to register a new forex brokerage.

2) The Forex Broker Has an Office in a Global Location
If you can visit the broker's office in a prominent location, then it adds to the credibility of the brokerage. The main reason is that a brokerage cannot legally advertise an office in Cyprus or London without being licensed there first, which goes back to the first point. A broker only registered in St. Vincent for certain will not have any physical presence there, which is not the case for licensed regions like Cyprus, UK, Australia, Japan, etc. In addition to the confidence of a physical location, it will also be possible to meet representatives of the brokerage, leading to the next point. 

3) The Forex Broker is on LinkedIn and Has Employees Listed There
We now live in a digital age where nearly all information is available with just a few keystrokes. This is an advantage to traders interested in opening an account with a legitimate forex broker. LinkedIn is the most popular business networking site and legitimate forex brokers are proud to gain a following there. If the broker you are interested in trading with has no major presence on LinkedIn, it's not say they are not legitimate but you should proceed with caution.

4) The Leverage Offering of the Broker is Realistic
If you see a broker offering 500:1 or 1000:1 leverage, then it's better to stay away as this is not a serious offering and is not possible under most regulatory jurisdictions. Furthermore, liquidity providers would never offer such leverage conditions to their clients which means the broker is making a market.

5) The Broker has a Long History in the Forex Industry
If the broker you are looking to trade with has been in the industry for a while, there is a better chance it is a reputable firm. Although many new brokerages always emerge, it is better to exercise caution since it will be unclear as how successful the broker will be, and ultimately if it's a safe place to trade.
Forex Market Consultation – Contact Us Today!

We hope you found these guidelines helpful. If you are interested in learning more about trading the FX market, looking for a reputable broker or are interested in launching your own IB or broker business, don't hestiate to contact our team of specialists today!
What is Web MT4? – 3 Reasons Your FX Broker Should Offer Web MT4

What is Web MT4?
Web MT4 is the website, or browser based release of the popular Windows based trading platform known as MetaTrader 4 (MT4). Prior to web MT4, traders using Mac or Linux operating systems had to find interesting work arounds to use the Windows version of MetaTrader 4. In order to cater to these traders and also fulfill a much requested demand by traders across the globe, Metaquotes has recently released web MT4 to the public.
The official announcement by MetaQuotes lists the following benefits:
Full trading functionality, including one-click trading, pending and market orders;
9 different charting time frames;
Ability to integrate the platform directly onto broker websites via an iframe widget;
Basic technical analysis tools;
Real time quotes
Brokers that are new to MT4 or established firms that currently only use the desktop version should consider some of the advantages in offering web MT4: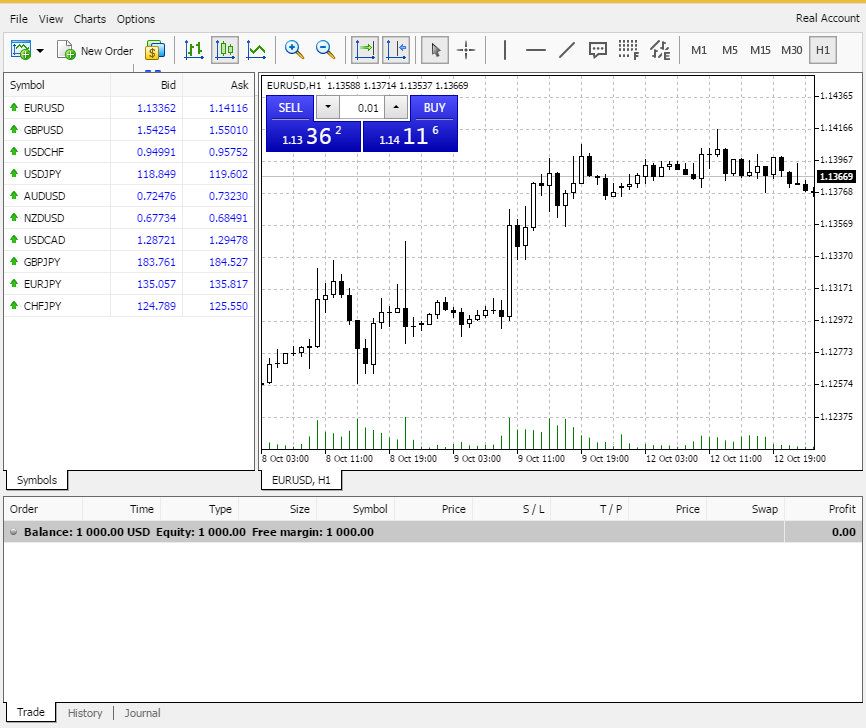 3 Reasons Forex Brokers Should Strongly Consider Web MT4
#1. Web MT4 Now Makes it Possible for Mac & Linux Users to Trade with MetaTrader 4
Although smartphone trading has taken off in the past few years, there are plenty of traders who still use Macintosh desktop PCs. In addition, Linux users interested in MT4 could also benefit from a web version of the software; prior to the release of MT4 web trader, the only work around was using a VPS. The VPS route was a great work around but created a fair amount of work for potential users and most likely acted as a deterrent to many potential clients. Now that web MT4 has been released, Mac and Linux users have the same trading access that the rest of the community has enjoyed.
#2. Web MT4 Makes Trading Even Easier
With the trend of software applications continuing in the direction of "the cloud" it's far easier to manage a trading platform with other browser windows than a stand alone desktop program, the latter becoming less and less relevant as time goes by. No doubt there will be hardcore fans of the MT4 desktop program, however, plenty of new traders will be far more used to a web-only option.
Another advantage is that web-based software rarely gets infected with viruses and users completely avoid installation headaches that may conflict with anti-virus software. When updates happen in web MT4, the user must simply reload the browser than wait for the system to update. A final benefit is portability, namely that traders can use the web version of MT4 on any PC without having to constantly uninstall and reinstall the software.
#3. Staying Competitive
Web MT4 was a popular software release with many brokers now adopting the platform. If your brokerage wishes to stay competitive, you should strongly consider having web MT4 as part of your offering. The reason is that some traders simply prefer a web-based platform over software that needs to be installed, has the potential to crash, and can create conflicts with other programs. A broker offering web MT4 can remain competitive in today's industry by offering its traders and a full suite of platforms to select from: Windows, tablet, mobile, as well as web.
Forex Consulting Services – Your Partner for Launching an MT4 White Label & Starting a Forex Broker
If you are interested in launching your own MT4 / MT5 white label, we are the ideal partner to help you out. We have the necessary technology, liquidity and team of experts to guide you every step of the way.
Contact us today to learn more about starting a forex broker or establishing an MT4/ MT5 white label!