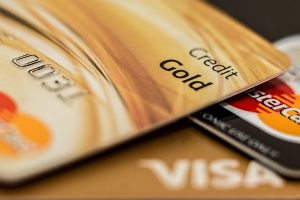 Whether you would like to start your own forex broker, or are currently operating an existing brokerage, chances are you've already run into banking and payment challenges. Experience has shown that it's wise to sort out payment and banking options before your broker becomes too large.
Acquiring new clients is challenging enough, and can become ever the more frustrating when you run into nightmare scenarios that some of our clients have faced: freezing of payments, bank account closure or discovering a payment provider has outright disappeared.
What Challenges do Forex Brokers Face when Trying to Open Bank Accounts and Establish Payment Solutions?
When the forex market was in its early growth stages, banking issues weren't so difficult for new brokers because global banks didn't fully understand the industry, regulations were less stringent and banks were also less cautious with new clientele. This has dramatically changed, especially in the past 3 to 4 years, where banks especially have become far more cautious about the online trading industry as a whole.
Forex trading happens to fall into a high risk category for banks and payment service providers. Unfortunately, there have been too many brokers, mostly unregulated that have given the forex industry a bad reputation, causing even reputable firms to suffer. For this reason, it is now very difficult to obtain a banking solution if your broker doesn't have a forex license.
On this note we also urge caution. We've seen and heard of consultants offering bank accounts in parts of Eastern Europe, Balkan countries or relatively unknown islands. From our experience, it is better to avoid these solutions since they tend not to work out and there is a high probability that the account will be closed or even funds frozen shortly after receiving approval.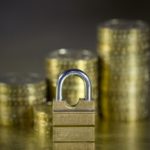 Exercise Caution with Unregulated Payment Service Providers (PSPs) and Payment Gateways
Similar to our advice concerning bank accounts, it's important to carefully research and study any payment service provider (PSP) that has made an offer to your forex brokerage. We strongly urge forex brokers to steer clear from unregulated and unlicensed PSPs. Because fewer payment options for new FX brokers exist today, many unlicensed options have emerged that may appear to be a viable solution. Unfortunately, we've encountered far too many clients who have had their funds either frozen or lost altogether after engaging some of these unlicensed payment providers.
How Can Unlicensed Forex Brokers Obtain a Bank Account or PSP?
The simple truth is that it is now incredibly difficult. There are, however, a few options to consider. If banking is essential to the success of your brokerage, then it makes sense to consider obtaining a forex broker license. Secondly, if you've found an option but aren't certain about its viability, we are happy to provide our analysis. Finally, we would be able to connect your new broker to some of our partners, who could work with you in more detail on banking options.
Consultation Services for FX Brokers Banking & PSPs
Whether you are a looking to start a new forex broker or an existing business that is currently in the process of selecting a PSP provider, payment gateway or bank account, we are more than happy to provide our professional assessment.
To learn more about our partnership opportunities, discuss payments in more detail or ask a simple question, don't hesitate to reach out to us today!