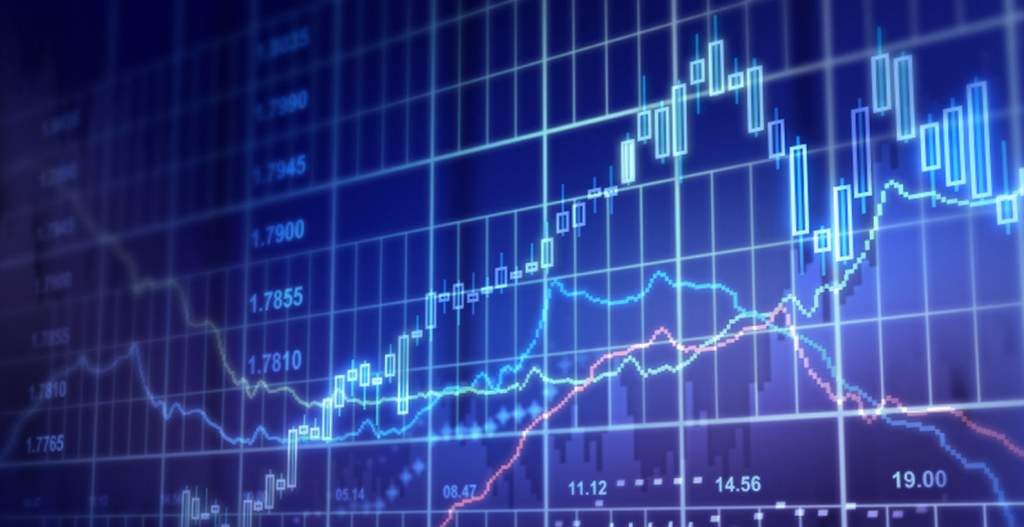 Although you probably came to this page due to your interest in online forex trading, the truth is that foreign exchange trading has been around as long as money has existed. If we wanted to get very technical, historians could most likely trace the history of money exchange back to several thousand years ago!
Online forex trading, however, is a relatively new way to invest, having originated for retail traders in the late '90s. Prior to this time period, currency trading was only available to hedge funds, banks and high net worth individuals. As we'll outline in today's post, the development of high speed Internet and software opened up the doors of FX trading so that retail investors could participate in the market with as little as $50 or $100.
How High Speed Internet & Technology Led to the Birth of Online Forex Trading
The end of the Dot Com bubble in the late '90s / early 2000s marked the origin for what we now know as online FX trading. Around this time Internet speed in America and Europe increased exponentially, making it possible for larger amounts of data to be transmitted more quickly between computers and over the Internet as a whole. A stable and fast Internet connection are a pre-requisite for any forex trading platform as rates are often moving at many miliseconds and nanoseconds.
The second component that led to the beginning of online forex trading were advancements in computer technology. In addition to a fast Internet connection, a computer that could properly handle FX trading software was another critical piece of the puzzle.
Better quality PCs made it possible to download software that could display multiple FX and CFD prices simultaneously all while making it possible for investors to execute trades from them. It was around this time period, roughly the early 2000s where the first online brokers began to appear, mostly in the United States.
In the subsequent years, online forex trading exploded in popularity, taking not just the United States but the world by storm! Due to the complex nature of the forex trading, it took many years for FX brokers to fine tune or perfect their software offering with many bumps and glitches along the way. The type of errors and system outage that the early FX traders experienced would not be tolerated in today's highly competitive environment.
How MetaTrader and Algorithmic Technology Revolutionized Online Forex Trading
MetaTrader 4 is one of the most popular forex trading platforms in the world, and also one of the first to capture the global market place. As the name of the software suggests, the numeral 4 in MT4 stands for the 4th version, or instance of the software. There were plenty of other trading platforms around this time, but most were just developed in house by the broker for their clients only. MT4 stood out by being the first platform that any broker, large or small, could offers to its client base.
There is another reason MT4 grew in popularity, namely by offering users the ability to execute trading algorithms, also known as Expert Advisors. MetaQuotes revolutionized the online trading industry by being the first software provider to bring automated trading to the retail market. Prior to MetaQuotes only high net worth investors or hedged funds had the resources to execute automated systems.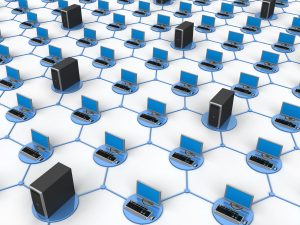 Social Trading, Cryptocurrencies, and the Future of Forex Trading
The next major developments in the history of forex trading were the introduction of social trading to the market place. In essence, social trading technology made it possible for investors to follow both professional and amateur traders alike. By having the ability to create your own "portfolio" of traders, those who may not have had success trading themselves still had an opportunity to participate in the lucrative opportunities offered by the forex trading market.
The advent of cyrpto currencies has been another milestone for the online forex trading industry. The great rise of Bitcoin and other alt coins in the past years have led to brokers incorporating these currencies into their trading platforms, which opens the door to a new segment of traders and investors.
Consultation Services for Investors and Brokers Alike
If you are new to online forex trading and require guidance in selecting the best forex broker to trade with, don't hesitate to contact our team if forex industry consultants. In addition, we can also assist you with starting your own forex broker and obtaining an MT4 or MT5 white label.
To learn more don't hesitate to contact us today!