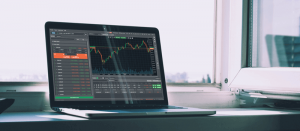 In the competitive world of forex & CFD broker platforms, cTrader has continued to push the envelope by offering a comprehensive product suite to its clients. It would be a mistake to assume all traders are made the same and have the exact same wants, needs, and requirements. For this reason, brokers should offer a portfolio of platforms to their client base in order to cast the widest net possible in the market for online speculation in FX & CFDs.
Consider just some of the impressive features offered by cTrader:
Sentiment Indicator – This indicator has grown in popularity over the years as it provides an excellent snapshot into the collective view of traders. What's great is that cTrader offers this data in real time. In addition, due to cTrader's global client base, the available data is smoothed over for regional and other outlying factors that might otherwise distort the data.
Dynamic Commissions – Developing and growing IB relationships is an integral aspect of a successful brokerage. Those working with cTrader can easily offer dynamic IB commission structures within the platform itself. Rather than relying on a plugin or external website, everything happens within the cTrader ecosystem, making it easy to manage multiple partner relationships.
Bonus Calculations – Bonuses are a much demanded industry offering. Although simple in appearance, it requires a fair amount of logistics to successfully integrate a bonus system into an existing product offering. A major advantage of cTrader is that this is native to the platform, meaning no external plugin or service is needed. One must simply "plug and play" to being offering deposit bonuses.
Reporting Flexibility – Finally, by making raw, real time data available, cTrader is easily adaptable to the various reporting and compliance changes that occur around the globe. The ease of generating these reports makes regulatory paperwork a much easier process for brokers.
A demo of cTrader can be downloaded from the web by clicking here. Feel free to either contact us or cTrader directly for login assistance. In addition, a list of brokers currently using cTrader can be located here: http://www.spotware.com/
Atomiq Consulting specializes in forex technology and IT services for brokers. With years of experience in the FX industry, we provide our clients with the necessary guidance to make the best decisions when it comes to broker platforms. To discuss cTrader and the advantages this platform offers, don't hesitate to contact Atomiq Consulting.