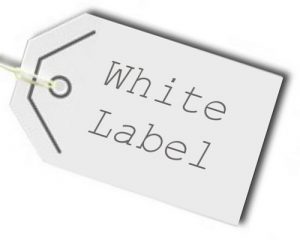 Selecting the best MT4 or MT5 white label provider for your new forex broker involves careful consideration. Because of the set up fees and time involved in the process of obtaining an MT4 / MT5 white label, it's important to carefully weigh all factors before launching your forex brokerage.
Our expertise in the foreign exchange industry and many years of experience make the Forex Consulting team a valuable resource for successfully navigating the many possibilities you'll have when selecting a white label provider. To help you make the best choice possible, we'll outline some guidelines that will no doubt be useful in helping you choose the best MT4 / MT5 white label partner for your new forex brokerage.
#1. Is The White Label Provider Regulated?
Regulation is an excellent way to determine if you are working with a reputable MT4/MT5 white label provider. Because obtaining a forex broker license requires a significant commitment of capital and resources, it's an excellent factor to use in your decision making criteria. Consider the fact that office space, local staff members, accounting, and regulatory reporting are just some of the requirements for maintaining a forex broker license.
On the other hand, an unlicensed MT4/ MT5 white label provider doesn't have to adhere to the same set of requirements, which poses a potential risk for a couple of reasons. First, a forex broker that has gone through the steps required to obtain a license is in a better financial position than an unregulated white label provider. Secondly, obtaining a forex boker license doesn't happen overnight. Forex brokers that obtain regulation are interested in establishing a long term, forward looking brokerage, making a partnership with a licensed MT4 white label provider a more stable option.
#2. What Type of Trading Products Does The White Label Provider Offer?
The pricing, spreads, and trading products offered by each MT4/ MT5 white label provider will vary from broker to broker. Before you sign up for a white label, your new brokerage should first determine the types of trading products that you wish to offer to your clients.
Cryptocurrencies, for example, are now a popular trading product, with many forex brokers offering crypto trading as a complement to their suite of trading instruments. It's important to highlight that some white label providers won't able to provide liquidity in cryptocurrency. The same fact holds true not just for cryptocurrencies but certain stock CFDs, commodities, metals as well as more exotic forex pairs. For this reason, we strongly recommend choosing the trading products you intend to offer your clients before officially engaging with a white label provider.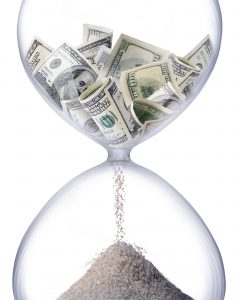 #3. MT4 Group, Manager, and Other Software Limitations
The MetaTrader 4 software system has a finite number of groups, managers, and symbols associated with each server license. When deciding to sign up with a specific MT4 white label provider, it's important to ask up front about the availability and limitations of the white label offering.
In some cases the MT4 white label provider will have a quite limited offering for new brokers, which may be a reason to choose a more flexible provider or to consider MT5. We also suggest determining the type of spread mark ups and account tiers (Mini, Standard, VIP) you plan to offer your clients in advance. Mark up conditions and the ability to apply them to specific account groups are yet another set of limitations that MT4 white label providers will have to address; from our perspective, it is best to know the full picture as it relates to product availability because this information will be valuable in determining the best MT4 white label provider for your new brokerage.
#4 Does the White Label Provider Offer a CRM / Trading Portal?
Offering your clients the ability to easily open an account, manage changes, make a deposit and request a withdrawal is an important component for the success of any new forex brokerage. Not all, but most white label providers will offer CRM integration, also known as a Trading Portal, to their new partners.
In order to have a competitive product offering, we strongly suggest integrating a CRM / Trader's Room software solution into your FX broker's website – if the MT4 / MT5 white label provider you are speaking with doesn't offer this service, then we recommend searching for an alternative provider.
Forex Consulting Expertise – Guidance in Selecting the Best MT4 / MT5 White Label Provider for your New FX Broker
If you are in the process of selecting an MT4 white label partner for your new forex brokerage, we are more than happy to help you along each step in the process. We have successfully helped a variety of FX brokers with the set up of their MT4 & MT5 white labels, making us the ideal partner for establishing your new white label.
Contact us today to learn more about setting up your MT4 / MT5 white label, our team of FX industry consultants are more than happy to assist you!
Contact Us Today!