MT4 & MT5 No Longer Available for Prop Trading Firms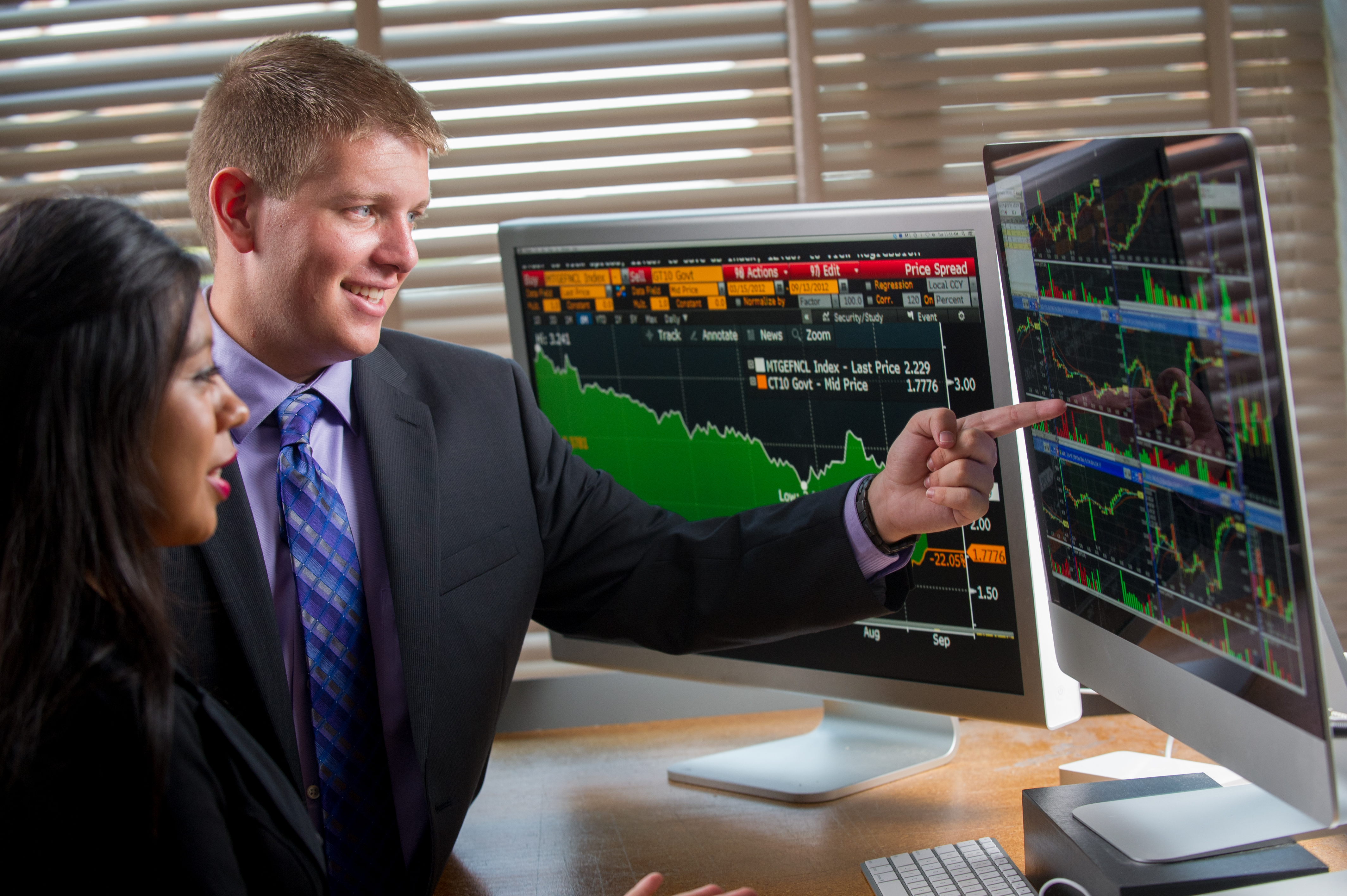 The prop trading industry took an interesting turn of developments this week as MetaQuotes, the provider of MT4 and MT5 has stopped issuing new white labels. Effectively this means that proprietary trading firms can no longer start their own companies with MetaQuotes software.
The reason behind the decision by MetaQuotes is unclear. With this in mind, startups looking to launch their own forex or crypto prop firms must now seek alternatives.
Prop Trading Alternatives to MT4 and MT5
Our team of industry consultants can assist in providing alternatives. In fact, we have a complete software suite that we can present to you. Our Forex & Crypto Proprietary Trading technology offers everything need to successfully launch your own prop firm:
Pre-made challenges,
Auto-funding options
Integration with most PSPs and LPs.
Mobile, desktop, android
Supports Subscriptions, A Book and B Book
Contact us Today to Book a Demo
To check our custom prop trading technology, simply contact us today to book a demo!
How Do Forex Brokers Make Money?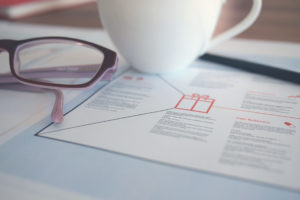 Any trader who has opened a live forex trading account for even a short period of time has probably asked themselves how forex brokers earn their money. This is a common question for those new to FX trading, which is why we wish to explore the subject in greater detail.
2 Main Avenues of Revenue for FX Brokers: DD & STP
There are basically 2 ways in which forex brokers generate revenue. We'll briefly outline them and then dive into specifics. The first method is known as STP or straight through processing. With this approach the broker earns a certain dollar value per trade. The revenue model is rather simple: the greater the number of trades, the more revenue earned.
The second method is often referred to as a dealing desk (DD) model or market making. In this model the broker assumes the full risk of each trader received. In other words, if a trader buys EUR/USD in the trading platform, then the broker in effect is selling EUR/USD to them. To better understand, just imagine the mirror image of any trade you've ever placed with the potential loss or profit being on the book of the broker rather than yourself. In other words, the future movement of the currency pair determines the profit or loss for the broker.
How Forex Brokers Make Money with the STP Model?
STP stands for Straight Through Processing, which is just a fancy way of describing the flow of an order between a trader and broker. In this model, when a trader opens an order, ie buy EUR/USD then the broker also buys EUR/USD in their trading account, tacking on either a commission or spread mark up. The order in our example is sent to one of the liquidity providers the broker works with, meaning that no financial risk is undertaken with this business model.
As previously mentioned, brokers operating under the STP or NDD (No Dealing Desk) model must rely on client volume to earn revenue, the more volume, the more revenue. Many traders perceive this model as advantageous since the interest of the broker is aligned with the client.
The Dealing Desk Model: How do Brokers Earn from a Dealing Desk Set Up?
As already outlined, the dealing desk model involves a broker assuming the full risk of an order. With such a model the broker can earn from the losses of a client, although such an explanation is far too simple. Generally speaking a broker has more than 1 client so performs the same market analysis traders do. Based on the total exposure, ie the aggregate number of orders, the broker will decide if it is wise to exit the market via hedging or leave the exposure open. Profit is made by effectively managing all orders coming in.
One way to understand the DD model is to imagine a trading account where orders constantly appear in your account rather than being initiated by the trader. An effective risk management team will know how to manage this book of orders to mitigate risk and generate profits. For this reason, a DD model doesn't imply that losses of clients are purely the revenue of the broker.
Forex Consulting – Your Partner for Selecting a Reliable Forex Broker
Thank you for checking out our article. The summary above is a very general subject, to fully understand both concepts one must engage further on the topic. Nevertheless, we find the outline satisfactory for a basic understanding of how forex brokers earn revenue.
If you would like guidance in selecting a forex broker, our team is here to assist you. Don't hesitate to reach out to us for further guidance.
Introducing Broker vs. White Label – What's the Difference?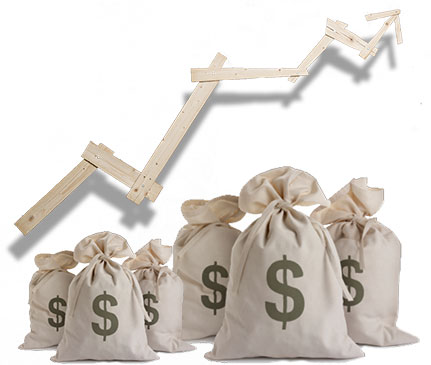 If you are looking to launch your own online FX trading business, it's important to understand market terminology. While white label providers are very similar to introducing brokers, there are also key differences that one should understand before diving in.
Definitions of Introducing Broker and White Label
Before we outline the differences, it's important to define both terms. A white label is basically a customized, branded version of a forex trading platform. Many brokers use MT4 and MT5 but there are alternative options as well.
An introducing broker, on the other hand, is a referral agent to either a forex broker or a white label. Unlike a white label, an introducing broker doesn't control any technology.
How Do White Labels Differ from Introducing Brokers?
As we already mentioned, a major difference between these two concepts centers around technology. A white label provider operates technology while an introducing broker does not. In the case of an introducing broker, they must rely on the technology of either a white label provider or forex broker.
Another key difference is that a white label can generate more revenue as they are acting as their own brokerage while an introducing broker is always a referral agent to a broker or white label. Introducing brokers can make very good money but their options are limited when compared to a full fledged forex broker.
Finally, introducing brokers generally don't have to worry about client onboarding or approval, this is handled by the white label. This means that an introducing broker can focus just on sales and marketing. It also makes it more cost effective to start off the business as an introducer.
Forex Consulting – Guidance in Becoming a White Label Provider or Introducer
Our team of industry experts remain at your dispoal should you wish to start your own forex white label or become an introducing broker.
Contact us today to learn more!
What is a Forex Introducing Broker (IB) / Affiliate?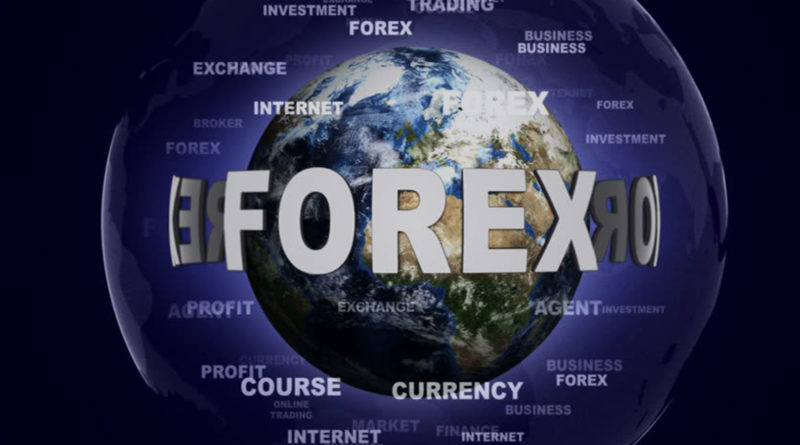 Even if you just begun trading forex, you've most likely seen that your broker offers an affiliate / introducing broker programme. Today we'll outline how an IB / forex affiliate program works and also provide some tips for getting started.
Understanding the Forex Affiliate / Introducing Broker Business Model
The reason that you'll often see forex brokers offering an affiliate / IB model is that direct marketing campaigns are not the only way that forex brokers generate revenue. An affiliate program is another way for a forex broker to grow their business. The advantage of such a model is that traders or those with marketing experience can generate additional income by receiving compensation for the new clients they refer, that's essentially the IB model.
Different Forms of Compensation
introducing broker commission will vary from broker to broker. Some firms will pay a fixed price per new account signed up while others work purely on volume. The difference really depends on the regulatory status of the broker, the size of the IB and other factors. If this is something new to you, we can help you guide you in the process of becoming a forex IB.
An Entrepreneurial Approach to Forex Trading
Becoming a forex IB / affiliate is an excellent way to take advantage of the growth of online forex trading. Those who are looking to start their own brokers are encouraged to begin the process as an IB. You'll gain the necessary experience as it relates to marketing without the overhead of regulation, staff, and reporting costs that can often burden new start ups.
Get Access to the Best Introducing Broker Program!
Our team at Forex Consulting is happy to guide you along each and every step of becoming an IB. In addition to guidance, we can help you find the best forex ib program to partner with.
To learn more, don't hesitate to contact us today!
Is MetaTrader 4 (MT4) a Forex Broker?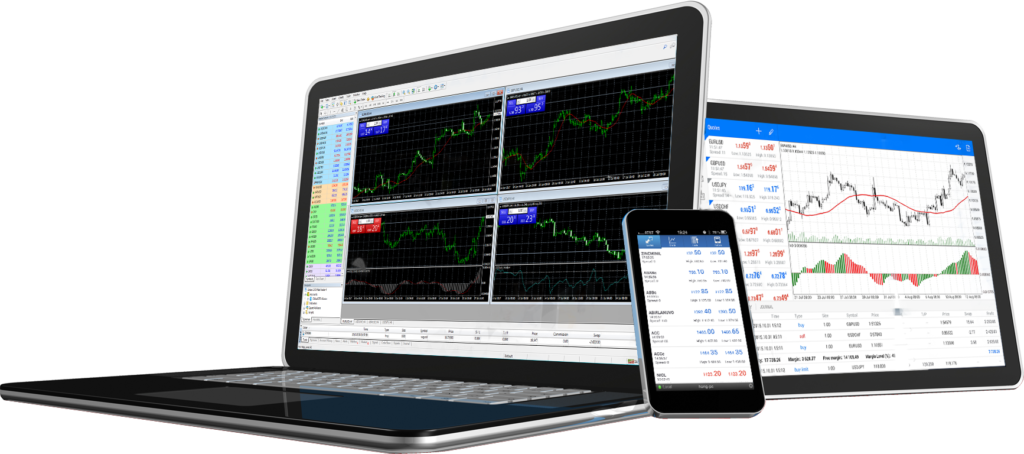 Those who are new to the world of online forex & CFD trading might wonder whether MT4 is a forex broker. After all, even if you have only traded for a little bit, most likely you've come across the term MT4 before. With so many acronyms and jargon in the online forex trading industry, it's normal to be overwhelmed with terminology like MT4, MT5, or Expert Advisor.
The short answer to this question is no, MetaTrader 4 is not a forex broker. Often abbreviated as MT4, MetaTrader 4 is a software platform that is used by investors to trade forex & CFDs. To help new traders understand why MT4 is not a forex broker, we'll explain how forex brokers use technology like MT4 to run their brokerages.
Why Is MT4 (MetaTrader 4) Not a Forex Broker?
As mentioned, MT4 is the trading technology that forex brokers offer to their clients for the purposes of trading. MT4 grew in popularity by offering new forex brokers the opportunity to cost effectively lease their technology, a concept most commonly referred to as a white label.
What is a white label? In simple terms, it's a fully customized and branded version of the MT4 software. The key difference between technology like MT4 and a brokerage is that forex brokers use MT4 in order to launch their FX businesses. MT4 is not a broker, rather a tool used by brokers to offer forex trading to their base of clients.
The MT4 White Label Process
How do new forex brokers take advantage of MT4's white label technology? In order to use MT4, a new broker must first apply for a white label, a service that our team can also provide assistance with. Upon approval, the broker then provides MetaQuotes with their logo and company details. The end result is a fully branded version of MT4 software that reflects the broker's logo and company name. This is what is known as a white label. If you've ever traded on an MT4 live or demo account, then you've already used a forex broker's white label technology.
Forex Trading Technology is Not Limited to MT4 or MT5
It's important to emphasize that MT4 and its counterpart MT5 are not the only trading technologies available in the marketplace. There are also alternative FX white label platforms that are more cost effective to lease. Additionally, many of these alternative platforms are both easier to operate and more flexible than either MT4 or MT5. If you are currently looking for a white label provider, our team of consultants can help you to explore some of these alternatives in more detail.
Forex Consulting – Forex Trading Technology Consultation & Expertise
Our many years of experience in the realm of online forex & CFD trading make the Forex Consulting team an ideal partner to assist your new broker in selecting a forex white label provider. Whether you wish to explore MT4/MT5 or consider an alternative trading platform, we are happy able to guide you along each step of the way.
Contact us today to get started!
Is There an Incentive to Be an Unlicensed Broker?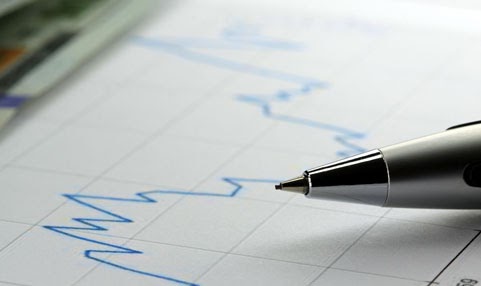 While performing research on trends in the online forex & CFD trading industry, we noticed that many have queried Google to determine whether there is an incentive to be an unlicensed forex broker. From our perspective, the answer is yes.
In today's post, we'll explore some of the incentives to initially start a forex broker without regulation. To get started, let's consider the costs involved in obtaining a forex broker license.
#1. Cost Savings – One Incentive to be an Unlicensed Forex Broker
A major advantage in launching an unlicensed forex broker is the ability to save money during the early growth stages of the business. Obtaining regulation is expensive because nearly all regulated jurisdictions require a local office, staff, and reporting. Adding paid up capital into the equation, it shouldn't be a surprise that regulation involves a significant commitment of capital.
We don't encourage brokers to remain unregulated forever. Instead, we find the beginning stages of a broker's launch to be incredibly important. In these early stages revenue is minimal which means that all expenses need to be carefully managed. From our perspective, a new forex broker should wait to see some positive revenue before jumping into licensing.
#2. Time Savings – Another Incentive to Launch an Unregulated Brokerage
Not only is regulation costly, it also requires a significant commitment of time. On average it takes roughly 7 – 9 months to obtain a forex broker license and in extreme cases such as licensing in Europe, could be well over a year before the license is issued.
A broker that opts to wait for regulation before going to market could lose out on almost a year of market activity. We once again emphasize that operating unregulated on a long term basis is not wise, however, does make sense in the beginning stages. In this case, launching a forex broker without regulation allows the new business to immediately take advantage of existing market opportunities.
#3. Test Out the Business Viability
An unregulated forex broker has the advantage that it can more easily focus on revenue generation. After all, if the business doesn't work out in the end, did regulation make a difference? 
Almost all of the major forex brokerages that exist in the marketplace today started off their journey as unregulated. The reason is that it makes more sense to test out the viability of the business model before committing more funds to regulation. From our perspective revenue from positive growth should be allocated to licensing, rather than being licensed from day one.
An unlicensed forex broker does not have to worry about the costs or work involved in maintaining a forex broker license. Nor does an unregulated forex broker have to dedicate the time to obtain a forex broker license or put up the necessary capital and other costs. It's very cost effective and easy to operate unregulated.
Forex Consulting – Guidance in Launching a Forex Broker
Our team has the tools, knowledge, and market know-how to help you start a forex broker from A to Z. We provide the technology, liquidity, and banking services needed to start efficiently and quickly.
To learn more about launching a broker, don't hesitate to contact us today!
Can You Trade Forex Without a Broker?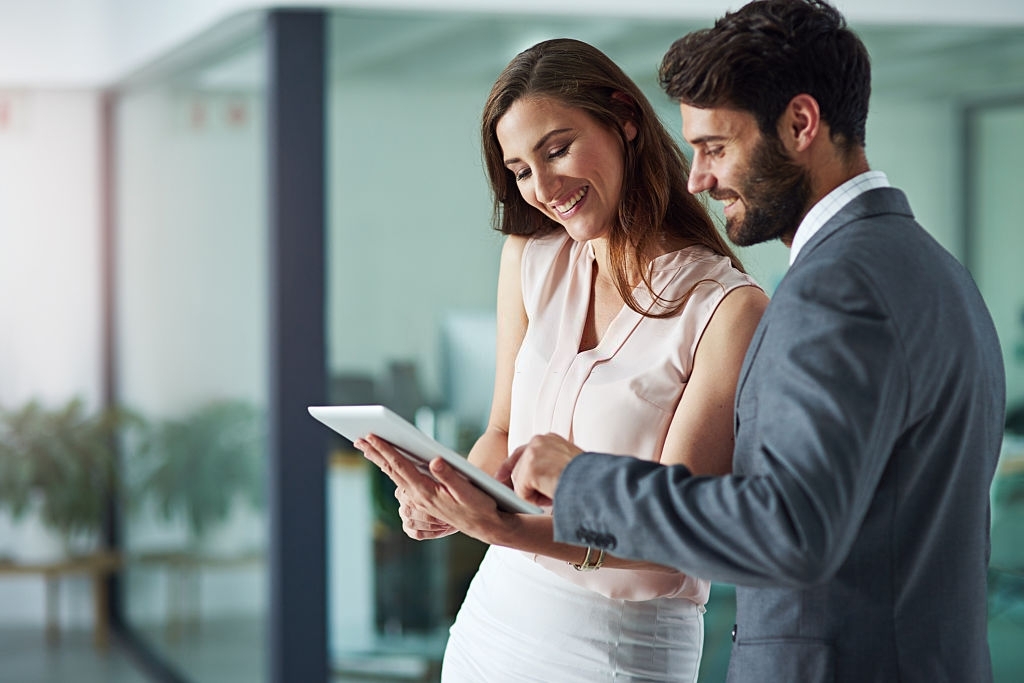 If you are new to trading forex & CFDs online, you may ask yourself, "what is the purpose of a forex broker?" More specifically, "do I need a broker to trade forex?" The answer to the this question is yes, you can trade forex without a broker and chances are you have traded forex before. As you'll soon discover though, it's probably not the type of trading you may have been thinking about.
We All Have Experience Trading Forex
If you've ever traveled to another country and exchanged money, then you've traded forex. Forex is simply an abbreviation for the term "foreign exchange" so whenever you have exchanged your US dollars for Euros or Australian dollars for Mexican pesos, then you've engaged in forex trading, albeit on a smaller scale.
The reason the above examples would be considered a "trade" is due to the fact that the values of currencies are constantly changing in relation to one another, so if you left a few Euro or dollars in your pocket after a vacation, you may be surprised to learn that they have either appreciated or dropped in value.
Exchanging Money vs Forex Trading
Those who are asking about trading forex without a broker are probably wondering if one can trade online forex without a broker. The answer to this question is no, and for a very important reason. The main advantage that forex brokers offer to investors is the concept of leverage.
The idea of leverage is simple. With a small deposit of funds, known as margin, you can magnify your trading ability. With 100:1 leverage you can trade up to 100,000 units of currency (EUR, GBP, JPY) without committing the full amount of money. Leverage always comes with risks, so bear this in mind.
The important distinction here is that without a forex broker, you would need $100,000 or the equivalent to make a similar transaction. In essence, that would be trading on 1:1 leverage, which isn't what most investors are looking for. For the average investor this is simply unreasonable, so a broker is required to speculate in the forex market due to the leverage being offered.
Forex Consulting Services – Guidance in Selecting a Forex Broker to Partner With
One of the core services we offer is help in selecting a reliable forex broker to trade and partner with. If you require our assistance in selecting a reputable forex broker to open an account with, don't hesitate to contact us today. We look forward to hearing from you!
Does It Make Sense to Start a Binary Options Business?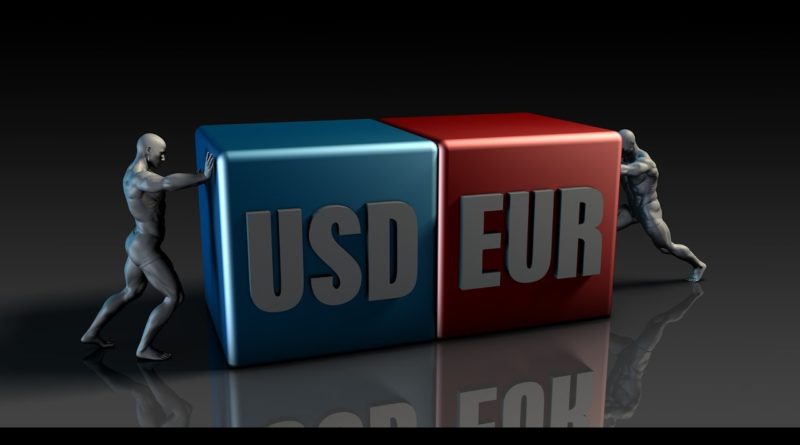 Binary options trading entered the global stage around the same time as online forex trading. Specifically, the emergence of firms offering binary options began in the mid 2000's, reaching a peak roughly 10 years later. Although forex trading always had a stronger following, binary options was the closet thing to a competing service. In essence, binary options rode the coattails of the initial success of online forex trading but was never a serious enough product for long term sustainability.
During the boom period of the FX industry in the mid 2000's, one could see binary options firms popping up at the same pace and sometimes even faster than online forex brokerages. In fact, many FX brokers diversified into binary options in order to capture a different market segment.
Starting in the mid 2010's a combination of regulation and investor education marked the peak of binary options trading. It is our belief that the binary options industry is now defunct. We would strongly encourage readers and our clients to avoid launching a binary options business for reasons we'll outline in today's column.
#1 Why Did Binary Options Trading Die? – Regulatory Changes Are The Biggest Cause
Binary options trading is now illegal in almost all parts of the globe. Starting the mid 2010's, regulatory changes in the United States kicked off the process which then spread to Europe and other parts of the world. Nowadays, almost every offshore jurisdiction prohibits binary options trading.
While a handful of financial service regulators still allow for binary options trading, global regulations have rendered it illegal to offer binary options in nearly all parts of the world. If you are looking to start a binary options broker, it's important to ask how it will be possible to grow and develop a business that has been blacklisted by most of the world?
#2 Binary Options Trading Is No Longer Popular Due to a Lack of Liquidity
Liquidity, which can be understood as the pricing and execution of orders, is an essential aspect of forex trading. Because binary options trading is banned in nearly all parts of the globe, it is nearly impossible to find a liquidity provider, or pricing provider that will be willing to partner with a binary options firm.
Without the ability to obtain pricing or manage risk, attempting to start a binary options broker is now an uphill battle.
#3 Binary Options Brokers Face Banking & Payment Challenges
If the first two reasons weren't compelling enough, consider the fact that no bank or payment service provider (PSP) will be willing to partner with an unregulated binary options broker. Unregulated forex brokers face tremendous hurdles when trying to secure a bank account, what chance then does a binary options broker have? From our perspective, it is just about impossible for a binary options broker to obtain either a bank account or PSP.
#4 Market Credibility
As a last thought, consider the overall reputation of binary options trading. The combination of regulatory actions and increased investor education, have resulted in binary options being associated with fraud and scams. Trying to convince investors to trade binary options will pose a massive challenge when just a little research points to the risks of this type of investment product. For this reason, we strongly encourage our clients to consider launching a forex brokerage instead of binary options.
Forex Consulting – Guidance & Consultation in Launching a Forex Broker from Scratch
For the reasons outlined above, we'd strongly discourage anyone from trying to start a new Binary Options broker. Not only is it illegal to take clients from most parts of the world, the industry itself is on a steep decline, making it difficult to find clients and grow the business. From our standpoint, the binary options industry is dead. Furthermore, even if you did try to launch an unregulated broker, there will be no banking services available as banks and payment institutions no longer cooperate with binary options brokerages.
We can offer 2 alternatives. The first is to consider offering traditional options trading, which mirrors the stock and futures market. The other idea is to start a foreign exchange broker, offering options as a supplementary service.
To learn more about our offering, contact us today!
Is it Safe to Trade Binary Options?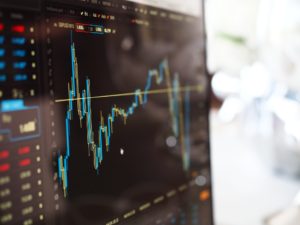 Many of the clients who contact our team of consultants are either new to trading or have just a little experience under their belts. As such, we are often asked questions about the legitimacy of certain trading products, binary options often coming up in the conversations.
A common question is whether or not it is safe to trade binary options. In our option, the answer is no. We do not believe it is safe to trade binary options, nor do we think that binary options are a legitimate investment product.
Why We Don't Believe Binary Options Trading is Safe or a Legitimate Investment
It's important to emphasize that binary options trading is now illegal in the United States and Europe, with many regulators in other parts of the world following suit. For those who are wondering if binary options trading is safe, we would point you to these decisions by global regulators.
No matter what a binary options broker may say to win your business, it's important to remember that binary options trading is illegal in almost all parts of the world. Because regulators in places like Europe and North America have banned binary options trading, the only binary options brokers that still exist are unregulated and unlicensed.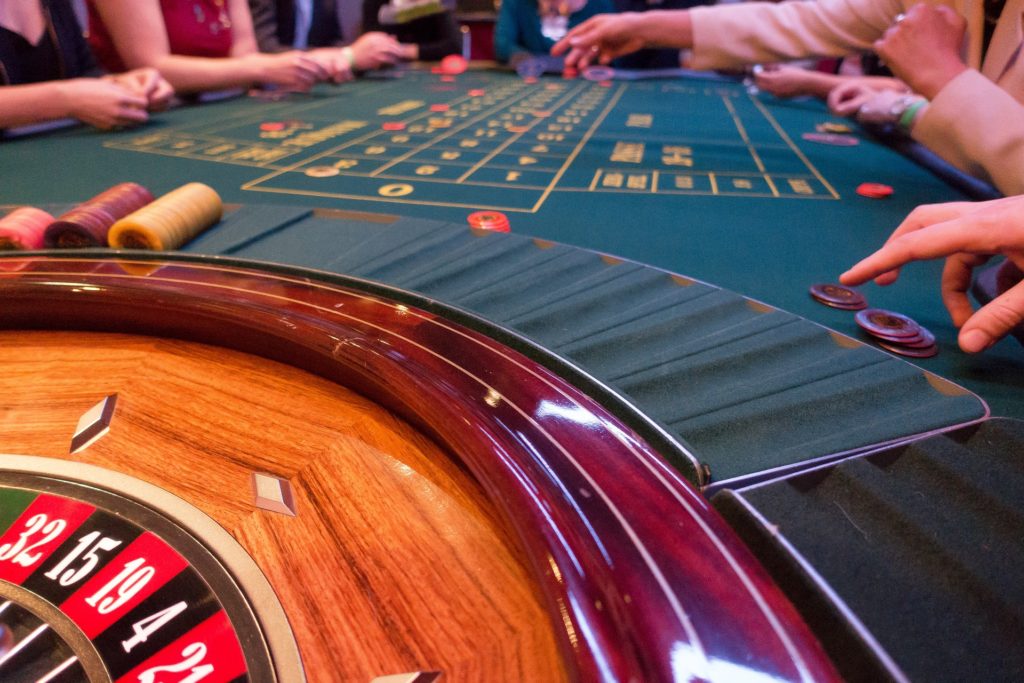 Binary Options Fraud
We would strongly discourage investors from opening an account with a binary options broker. Why don't we suggest trading binary options? The main reason is that nearly all binary options brokers are unregulated. This means that there is no level of protection for the investor. Should a binary options broker cheat an investor or simply disappear with the funds, there is no recourse for the investor to take.
Binary Options Are Not a Real, Legitimate Investment
Due to the nature of the product, binary options trading simply isn't profitable for nearly all investors. When one trades with a binary options broker, the chances of being profitable are incredibly low because the odds of winning on an investment are skewed in favor of the broker. In essence, this is not a real or legitimate form of investment as the brokers are simply out to take advantage of the client.
Forex Consulting – Guidance & Resources for New Traders and Investors
If you are interested in learning more about trading, we'd strongly recommend considering forex over binary options. We have a strong network of regulated forex brokers which we would be happy to connect your team with further.
What Happens When The Forex Market Closes? Why Is Forex Trading Closed on Weekends?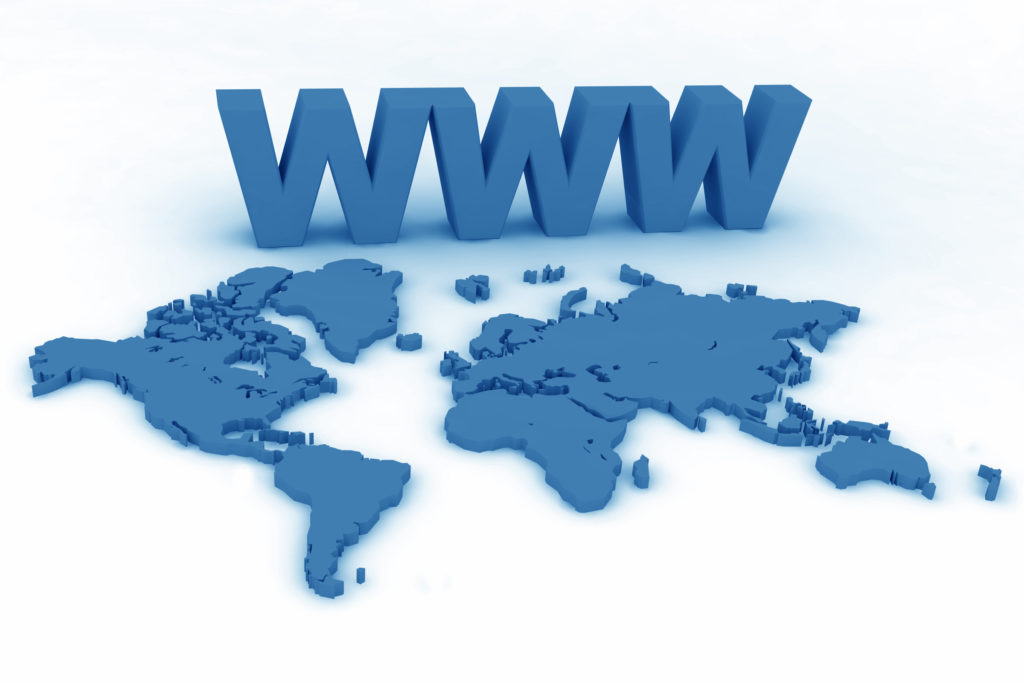 Due to our reputation as a leading consulting agency in the online forex and CFD trading space, we are often asked by new traders about what happens when the forex market closes. Before we jump into the answer, it's important to understand that forex trading never really "closes." What we mean by this statement is that one can always trade currency, even on the weekends. If you've ever been to an airport during the weekend, you'll notice that the exchange booth is still open.
Why Is Forex Trading Closed on Weekends?
With this in mind, online forex trading is slightly different. Most forex brokers do not offer trading during the weekends, mainly due to a lack of liquidity. What this means in layman's terms is a lack of demand.
If you have traded for only a short period of time, you'll know that trading the Euro is most popular during the European and US market sessions but not so much in Asia hours. This is due to demand, meaning more governments, institutions and individuals exchange currency during normal business hours. Since the majority of institutions, governments and banks do not conduct much business during the weekend, the demand or liquidity is rather low.
Can I Leave Orders Open on the Weekend and What Happens if I Do?
Yes, it's possible to leave orders open on the weekend, however, most brokers do not allow you to close them. The reason is simple: the market isn't open. In terms of what happens to the orders, well this is going to depend on where the market is trading upon market open. Most forex brokers begin offering trading starting at 8AM in Australia hours, which is 6PM on Sunday in America and midnight in Europe. Often times the market can gap over the weekend, which is a risk to consider when leaving orders open past Friday.
Can I Trade a Currency When the Main Forex Market Is Closed?
No, because the market isn't open, it's not possible to trade until it opens again. The reason the majority of brokers don't offer trading on the weekends is due to low liquidity, which we outlined above. There are a handful of brokers which do offer weekend trading, however, the spreads are often extremely high, which isn't an ideal way to trade. For this reason, we don't recommend trading on the weekends and suggest waiting until the market opens back up.
Forex Consulting Expertise – Guidance in Selecting the Best Broker to Trade With
If you are interested in trading forex online but don't know where to start, schedule a call today with one of our specialists. We are happy to guide you through the process of selecting the best forex broker that meets your unique trading needs and requirements. We look forward to hearing from you!