3 Reasons a White Label Solution is the Best & Cheapest Way to Start Your Own Forex Broker
We often speak with entrepreneurs who are interested in taking advantage of the growth of the online foreign exchange (FX) industry by setting up their own forex trading business. In some cases these entrepreneurs have raised capital from investors; other times the investment comes from savings held between the partners or sole owner of the new brokerage. Regardless of the scenario, we are often asked for guidance about the best and cheapest way to build a forex brokerage.
From our experience, it makes the most financial sense to either establish a white label, or purchase a license from an existing forex platform provider than build the software from scratch. Down the road it may be viable to invest in your own trading technology, however, both money and time can be saved in the beginning stages of the new forex brokerage by working with an existing white label technology provider. 
If you are looking for the best and cheapest way to create a forex brokerage, we suggest starting with a white label solution. Consider these 3 reasons as to why it makes more sense to either lease or purchase the license of an existing forex white label technology provider:
1. Developing Your Own Trading Technology Is Expensive
When compared to stocks or futures, the forex market is far more complex. Consider just a few examples: pip values for Japanse Yen currency pairs, swap settings on various deposit currencies, CFD profit calculations, holiday hours, and Daylight Savings Time settings.
Each of these examples will require strict attention to detail and care, something only an experienced team of developers can properly manage. In short, if you would like to properly build a competitive forex trading platform, it will require an entire team of developers and potentially several years of work before the trading platform is ready. By leasing a white label, you leverage the time and effort it took this software provider to build the platform, figuring out all the bugs and errors along the way.
2. There is Fierce Competition in the Forex Technology Industry
Although forex trading is relatively new when compared to other markets, enough time has elapsed for several forex software providers to dominate the industry. These firms have been perfecting their technology for many years with entire development teams at their disposal.
If your goal in building your own platform is to compete with them, it will be a very expensive undertaking, which may or may not succeed. It is our opinion that the focus should be on growing the brokerage business rather than building the hottest trading platform.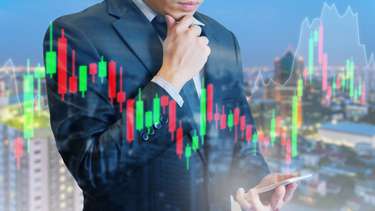 3. Focus on Generating Revenue with a Forex Brokerage
Because you can easily brand the existing trading technology of a software provider to reflect your company logo and name, which is known as a white label, it makes more financial sense to focus on growing a successful forex brokerage than developing new technology.
Although it would help with the image of your new brokerage to have a custom built trading platform, it won't impact revenue in the short term. It's important to keep in mind that many of the largest brokers in the foreign exchange industry still do not have their own trading platforms.
Launch Your Own Forex Brokerage Today with the Forex Consulting Team
We hope these guidelines were helpful in determining the best and cheapest way to start your own forex broker. If you would like to explore our forex white label solutions in more detail, don't hesitate to contact us.
We would be more than happy to have a detailed conversation covering all aspects of starting a new forex broker. We look forward to hearing from you!
What is the Definition of a White Label in the Forex Trading Market?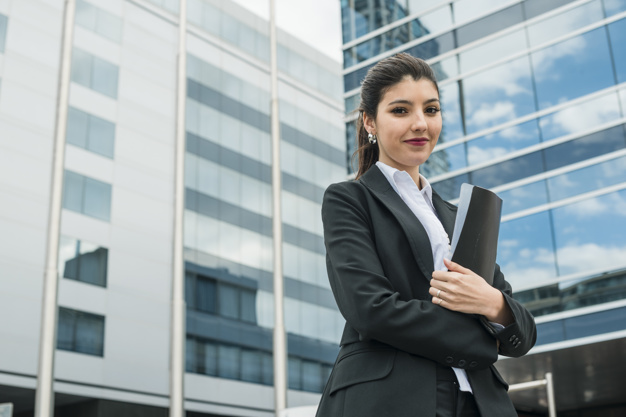 Our team of FX consultants speak to new investors on nearly a daily basis about the nuances of trading forex & CFDs. Because many of the traders who contact us are newcomers to the world of FX trading, we are often asked for a simple way to define forex white label technology.
You may be surprised to discover that the meaning behind forex white label technology is quite simple: A forex white label can be defined as the trading software that forex brokers use to run their business. If you've ever logged into a live or demo forex trading account, you may not realize it, but you've already had experience working with a forex white label.
Understanding Forex White Label Platforms & Technology
To dig a bit deeper, the term "white label" refers to the branding, or labeling of forex trading technology. In many cases this technology may be MT4 & MT5 but there are other platforms available as well. In order to properly understand the definition of a forex white label, let's think about where the name originated from. The term "white label" borrows its name from products that you see on the shelf of your supermarket or grocery store. 
Whether it is forex trading, or any business for that matter, if you don't market your product, then why would any customer consider buying it? As we all know, it's important to promote any product in order to catch the eye of customers. This concept is no different when trading forex.
Taking this example further, imagine a row of canned goods at the supermarket with fancy labels. Now you stumble across one can without any branding or label on it. Let's imagine that it's a gray can sitting next to all the labeled products. Why would any shopper in our example choose the unbranded can over the others with fancy labels? For that matter, what would the consumer even know about what's inside the can? The answers to these questions should help to illustrate the importance of a white label to the overall success of a forex broker.
Selecting the Best Forex White Label Provider Requires Careful Thought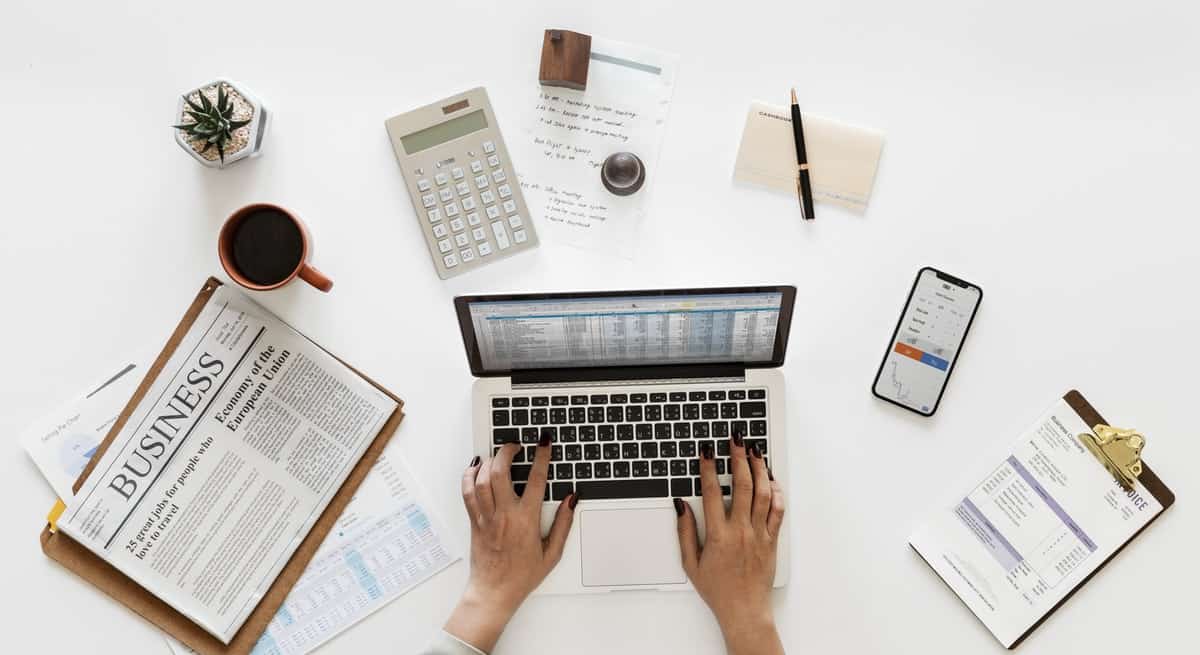 White label technology is an indispensable component to any new forex brokerage; without a software platform for your clients to trade with, there is no realistic way to grow a forex brokerage business. A challenge that new forex brokerages face is to form a partnership with a reputable and financially sound white label technology provider. Similar to selecting a liquidity provider, it is important to carefully evaluate the firm you ultimately decide to partner with before launching the business. 
As a final thought, the most popular white label providers have partnered with MetaTrader 4 (MT4) or MetaTrader 5 (MT5). Although MT4 and MT5 are the most recognized trading platforms in the forex trading industry, there are other forex white label software providers besides MetaQutoes to consider. If you are interested in exploring some alternatives to MT4 or MT5, we are happy to show you some options to evaluate.
Forex White Label Solutions Powered by the Forex Consulting Team
With decades of experience in the forex & CFD trading industry, the Forex Consulting team is the ideal partner to help you successfully launch your own forex white label. Not only do we provide the technology needed to successfully launch a forex white label, we can also offer you access to several liquidity providers, give assistance with the creation of a website and also provide access to a CRM backend for your end users.
To learn more about how much a forex white label costs, discover the white label trading platforms that are available for leasing, and to further explore liquidity provider options, don't hesitate to contact us.

How to Choose the Best MT4 / MT5 White Label Provider? – 4 Helpful Guidelines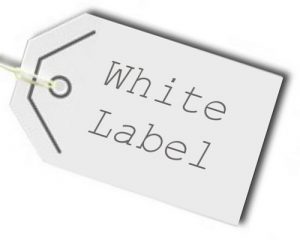 Selecting the best MT4 or MT5 white label provider for your new forex broker involves careful consideration. Because of set up fees and the time involved in obtaining an MT4 / MT5 white label, it's important to carefully weigh these factors before launching your forex brokerage.
Our expertise in the foreign exchange industry and many years of experience make the Forex Consulting team a valuable resource for successfully navigating the many possibilities you'll have when selecting a forex white label provider. We'll outline some guidelines in today's article that will no doubt be useful in helping you choose the best MT4 / MT5 white label partner for your new forex brokerage.
#1. Is The White Label Provider Regulated?
Regulation is an excellent way to determine if you are working with a reputable MT4/MT5 white label provider. Because obtaining a forex broker license requires a significant commitment of capital and resources, it's an excellent factor to use in your decision making criteria. Consider the fact that office space, local staff members, accounting, and regulatory reporting are just some of the requirements for maintaining a forex broker license.
On the other hand, an unlicensed MT4/ MT5 white label provider doesn't have to adhere to the same set of requirements, which poses a potential risk for a couple of reasons. First, a forex broker that has gone through the steps required to obtain a license is in a better financial position than an unregulated white label provider. Secondly, obtaining a forex broker license doesn't happen overnight. Forex brokers that obtain regulation are interested in establishing a long term, forward looking brokerage, making a partnership with a licensed MT4 white label provider a more stable option.
#2. What Type of Trading Products Does The White Label Provider Offer?
The pricing, spreads, and trading products offered by each MT4 / MT5 white label technology firm will vary from provider to provider. Before you sign up for a white label, your new brokerage should first determine the types of trading products that you wish to offer to your clients.
Cryptocurrencies, for example, are now a popular trading product, with many forex brokers offering cryptocurrency trading as a complement to their suite of trading instruments. It's important to highlight that some white label providers won't able to provide liquidity in cryptocurrency. The same fact holds true not just for cryptocurrencies but certain stock CFDs, commodities, metals as well as more exotic forex pairs. For this reason, we strongly recommend choosing the trading products you intend to offer your clients before officially engaging with a white label provider.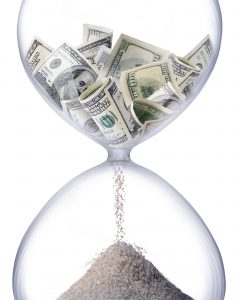 #3. MT4 Group, Manager, Symbols and Other Software Limitations
The MetaTrader 4 software system has a finite number of groups, managers, and symbols associated with each server license. When deciding to sign up with a specific MT4 white label provider, it's important to ask up front about the availability and limitations of the white label offering.
In some cases, the MT4 white label provider will have a limited offering for new brokers, which may be a reason to choose a more flexible provider, or to consider MT5. We understand, though, that some brokers prefer working with MT4 due to the existing popularity of the system, which is why the points in this section are worth noting.
We also suggest determining the type of spread mark ups and account tiers (Mini, Standard, VIP) you plan to offer your clients in advance. Mark up conditions and the ability to apply these settings to specific account groups are yet another set of limitations that MT4 white label providers will have to address; from our perspective, it is best to know the full picture as it relates to product availability because this information will be valuable in determining the best MT4 white label provider for your new brokerage.
#4 Does the White Label Provider Offer a CRM / Trading Portal?
Offering your clients the ability to easily open a live trading account, manage platform changes like passwords or address updates, make a deposit, as well as request a withdrawal are all essential services required for the success of any new forex brokerage. Not all, but most white label providers will offer CRM integration, commonly referrred to as a Trading Portal / Client Cabinet, to their new white label partners as part of the total package.
In order to have a competitive product offering, we strongly suggest integrating a CRM / Trader's Room software solution into your FX broker's website – if the MT4 / MT5 white label provider you are speaking with doesn't offer this service, then we recommend searching for a different white label provider.
Forex Consulting Expertise – Guidance in Selecting the Best MT4 / MT5 White Label Provider for your New FX Broker
If you are currently in the process of selecting an MT4 or MT5 white label partner for your new forex brokerage, we are more than happy to assist you along each step of the way. Our team of FX consultants have successfully guided a variety of forex brokers with the set up of their MT4 & MT5 white labels, making the Forex Consulting team the ideal partner for establishing a new forex white label.
To learn more about setting up your MT4 / MT5 white label software, don't hesitate to reach out to us. Our team of experienced consultants remain at your disposal.