An Overview of Forex Trading Software & White Label Providers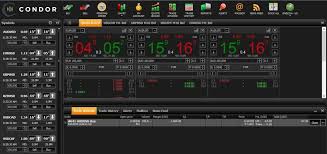 If you are interested in setting up your own forex brokerage, then it is crucial to select a stable and reliable forex trading platform that your clients will use for both live and demo trading.
Based on our experience, it makes the most sense to start off with a white label trading platform, especially in the beginning stages of launching a new forex brokerage. The main reason is that forex white label technology offers all the benefits of a fully licensed brokerage technology but at a fraction of the cost.

Although it may be tempting to build the trading technology yourself, from our standpoint this would be a costly undertaking, not only in time but also in money. If you are interested in becoming your own forex brokerage, then we suggest that you consider one of the software providers we've outlined below.

MetaQuotes – MT4 & MT5

The most popular trading platform in the forex industry is the MetaTrader line of products, namely MetaTrader 4 (MT4) and MetaTrader 5 (MT5). Both platforms, starting with MT4, took the forex market by storm by offering traders the ability to run automated trading systems or algorithms within the software. As time passed, MT4 and MT5 grew in popularity to become a must have for forex brokers, both new and established.

Condor 5.0 Trading Platform

The Condor Trading Platform is another forex trading system to consider. It has several advantages over MT4 and MT5:
Reporting is far more robust, extensive, and easier to operate than the systems offered by MetaTrader
More flexibility in regards to margin settings across groups and individual accounts
The ability to trade via FIX API, something not possible with MT4
Trade sizes are not limited to lots and can be done in any amount
More flexibility for white labels in terms of pricing customization, group management, and product customization
Competitive set up and monthly maintenance fees for white labels
If you are interested in exploring this platform in more detail, you can check out a free preview of the Condor Trading Platform here.
cTrader

cTrader is another forex trading platform with a heavy focus on algorithmic trading. Those who are looking to automate their trading systems will be pleased to see that cTrader makes its API public so anyone can easily build and tweak their systems.

Launch For Own Forex Broker Today
We hope this overview was helpful in providing a brief guide of the forex trading platforms currently available on the market. If you are a forex broker startup and wish to explore the various white label technology offers available, feel free to reach out to us. Our team of experts are more than happy to not only have a detailed discussion about each platform but also discuss every step needed to start your own forex broker.

Why Forex Brokers Should Offer cTrader to Their Clients – 4 New Updates Reveal the Answer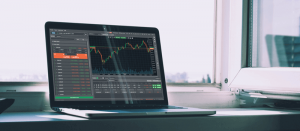 In the competitive world of forex & CFD trading platforms, cTrader has continued to push the envelope by offering a comprehensive product suite to its users. It would be a mistake to assume all traders are made the same, having the exact same needs and requirements. For this reason, FX brokers should strongly consider offering a portfolio of trading platforms to their client base in order to cast the widest net possible, cTrader being an excellent case study.
4 Reasons Your Broker Should Strongly Consider Adopting cTrader Technology
Market Sentiment Indicator – This indicator has grown in popularity over the years as it provides an excellent snapshot into the collective view of market positioning. An added bonus is that cTrader offers this data in real time so traders can feel confident the data accurately reflects current market conditions. Finally, cTrader boasts a global client base, ensuring that the sentiment data has been smoothed over for regional and other outlying factors that may otherwise distort it.
Dynamic / Multi-Tier Commissions Available Directly in the Software – Developing and growing IB relationships is an integral aspect of any successful forex brokerage. FX brokers working with cTrader will be happy to know that dynamic IB commission structures are built within the platform itself. Rather than relying on a plugin or external CRM to handle multi-level rebates, in cTrader all calculations happen within the platform itself, making it a breeze to manage multiple IB / Partner relationships.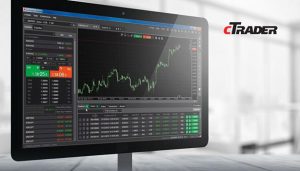 Deposit Bonus Calculations – Deposit bonuses in the FX industry have grown in popularity, especially in the past few years. Although simple in appearance, properly implementing a deposit bonus scheme requires a fair amount of logistics and planning. A major advantage of the cTrader platform is that the backend has been programmed to handle the most popular type of deposit bonus structures such as no deposit bonuses, volume based bonus payouts and account credits. Because this feature is native to the cTrader platform, no external software solution or plug-in is required for FX brokers using cTrader to offer deposit bonuses to their clients.
cTrader Offers Reporting Flexibility – Finally, by making raw, real time data easily available, cTrader is able to accommodate the various reporting and compliance changes currently happening around the globe. The ease of generating reports in cTrader makes regulatory paperwork a much easier process for FX brokers to manage.
Check Out cTrader Today and Experience the Difference
cTrader was developed by Spotware, a Cyprus-based technology provider that has been active in the market since 2010. While the overview we provided is quite helpful, it has only scratched the surface as far as the software's full capabilities are concerned. For this reason, we encourage you to either check out a demo of cTrader today or to contact our team to learn more about the advantages of adding cTrader to your broker's suite of software products.
Forex Consulting – FX Broker Software Expertise & Analysis
Our mission at Forex Consulting is to provide a comprehensive overview of the major types of software in the online forex & CFD space. In addition, we also share our thoughts and analysis on all aspects of the industry, from FX broker technology all the way to guidance on licensing, banking and payments.
If you have any questions about cTrader, or the best forex trading software for launching a new brokerage, don't hesitate to contact one of experienced consultants today. We look forward to hearing from you!
How to Choose the Best MT4 / MT5 White Label Provider? – 4 Helpful Guidelines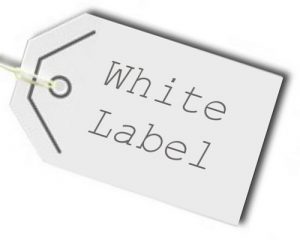 Selecting the best MT4 or MT5 white label provider for your new forex broker involves careful consideration. Because of set up fees and the time involved in obtaining an MT4 / MT5 white label, it's important to carefully weigh these factors before launching your forex brokerage.
Our expertise in the foreign exchange industry and many years of experience make the Forex Consulting team a valuable resource for successfully navigating the many possibilities you'll have when selecting a forex white label provider. We'll outline some guidelines in today's article that will no doubt be useful in helping you choose the best MT4 / MT5 white label partner for your new forex brokerage.
#1. Is The White Label Provider Regulated?
Regulation is an excellent way to determine if you are working with a reputable MT4/MT5 white label provider. Because obtaining a forex broker license requires a significant commitment of capital and resources, it's an excellent factor to use in your decision making criteria. Consider the fact that office space, local staff members, accounting, and regulatory reporting are just some of the requirements for maintaining a forex broker license.
On the other hand, an unlicensed MT4/ MT5 white label provider doesn't have to adhere to the same set of requirements, which poses a potential risk for a couple of reasons. First, a forex broker that has gone through the steps required to obtain a license is in a better financial position than an unregulated white label provider. Secondly, obtaining a forex broker license doesn't happen overnight. Forex brokers that obtain regulation are interested in establishing a long term, forward looking brokerage, making a partnership with a licensed MT4 white label provider a more stable option.
#2. What Type of Trading Products Does The White Label Provider Offer?
The pricing, spreads, and trading products offered by each MT4 / MT5 white label technology firm will vary from provider to provider. Before you sign up for a white label, your new brokerage should first determine the types of trading products that you wish to offer to your clients.
Cryptocurrencies, for example, are now a popular trading product, with many forex brokers offering cryptocurrency trading as a complement to their suite of trading instruments. It's important to highlight that some white label providers won't able to provide liquidity in cryptocurrency. The same fact holds true not just for cryptocurrencies but certain stock CFDs, commodities, metals as well as more exotic forex pairs. For this reason, we strongly recommend choosing the trading products you intend to offer your clients before officially engaging with a white label provider.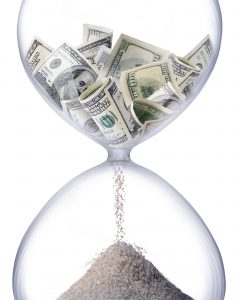 #3. MT4 Group, Manager, Symbols and Other Software Limitations
The MetaTrader 4 software system has a finite number of groups, managers, and symbols associated with each server license. When deciding to sign up with a specific MT4 white label provider, it's important to ask up front about the availability and limitations of the white label offering.
In some cases, the MT4 white label provider will have a limited offering for new brokers, which may be a reason to choose a more flexible provider, or to consider MT5. We understand, though, that some brokers prefer working with MT4 due to the existing popularity of the system, which is why the points in this section are worth noting.
We also suggest determining the type of spread mark ups and account tiers (Mini, Standard, VIP) you plan to offer your clients in advance. Mark up conditions and the ability to apply these settings to specific account groups are yet another set of limitations that MT4 white label providers will have to address; from our perspective, it is best to know the full picture as it relates to product availability because this information will be valuable in determining the best MT4 white label provider for your new brokerage.
#4 Does the White Label Provider Offer a CRM / Trading Portal?
Offering your clients the ability to easily open a live trading account, manage platform changes like passwords or address updates, make a deposit, as well as request a withdrawal are all essential services required for the success of any new forex brokerage. Not all, but most white label providers will offer CRM integration, commonly referrred to as a Trading Portal / Client Cabinet, to their new white label partners as part of the total package.
In order to have a competitive product offering, we strongly suggest integrating a CRM / Trader's Room software solution into your FX broker's website – if the MT4 / MT5 white label provider you are speaking with doesn't offer this service, then we recommend searching for a different white label provider.
Forex Consulting Expertise – Guidance in Selecting the Best MT4 / MT5 White Label Provider for your New FX Broker
If you are currently in the process of selecting an MT4 or MT5 white label partner for your new forex brokerage, we are more than happy to assist you along each step of the way. Our team of FX consultants have successfully guided a variety of forex brokers with the set up of their MT4 & MT5 white labels, making the Forex Consulting team the ideal partner for establishing a new forex white label.
To learn more about setting up your MT4 / MT5 white label software, don't hesitate to reach out to us. Our team of experienced consultants remain at your disposal.