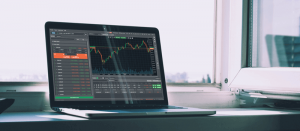 In the competitive world of forex & CFD trading platforms, cTrader has continued to push the envelope by offering a comprehensive product suite to its users. It would be a mistake to assume all traders are made the same, having the exact same needs and requirements. For this reason, FX brokers should strongly consider offering a portfolio of trading platforms to their client base in order to cast the widest net possible, cTrader being an excellent case study.
4 Reasons Your Broker Should Strongly Consider Adopting cTrader Technology
Market Sentiment Indicator – This indicator has grown in popularity over the years as it provides an excellent snapshot into the collective view of market positioning. An added bonus is that cTrader offers this data in real time so traders can feel confident the data accurately reflects current market conditions. Finally, cTrader boasts a global client base, ensuring that the sentiment data has been smoothed over for regional and other outlying factors that may otherwise distort it.
Dynamic / Multi-Tier Commissions Available Directly in the Software – Developing and growing IB relationships is an integral aspect of any successful forex brokerage. FX brokers working with cTrader will be happy to know that dynamic IB commission structures are built within the platform itself. Rather than relying on a plugin or external CRM to handle multi-level rebates, in cTrader all calculations happen within the platform itself, making it a breeze to manage multiple IB / Partner relationships.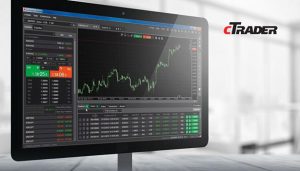 Deposit Bonus Calculations – Deposit bonuses in the FX industry have grown in popularity, especially in the past few years. Although simple in appearance, properly implementing a deposit bonus scheme requires a fair amount of logistics and planning. A major advantage of the cTrader platform is that the backend has been programmed to handle the most popular type of deposit bonus structures such as no deposit bonuses, volume based bonus payouts and account credits. Because this feature is native to the cTrader platform, no external software solution or plug-in is required for FX brokers using cTrader to offer deposit bonuses to their clients.
cTrader Offers Reporting Flexibility – Finally, by making raw, real time data easily available, cTrader is able to accommodate the various reporting and compliance changes currently happening around the globe. The ease of generating reports in cTrader makes regulatory paperwork a much easier process for FX brokers to manage.
Check Out cTrader Today and Experience the Difference
cTrader was developed by Spotware, a Cyprus-based technology provider that has been active in the market since 2010. While the overview we provided is quite helpful, it has only scratched the surface as far as the software's full capabilities are concerned. For this reason, we encourage you to either check out a demo of cTrader today or to contact our team to learn more about the advantages of adding cTrader to your broker's suite of software products.
Forex Consulting – FX Broker Software Expertise & Analysis
Our mission at Forex Consulting is to provide a comprehensive overview of the major types of software in the online forex & CFD space. In addition, we also share our thoughts and analysis on all aspects of the industry, from FX broker technology all the way to guidance on licensing, banking and payments.
If you have any questions about cTrader, or the best forex trading software for launching a new brokerage, don't hesitate to contact one of experienced consultants today. We look forward to hearing from you!