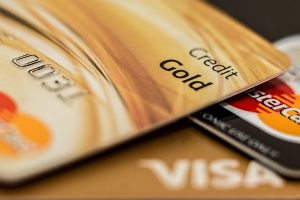 Whether you would like to start your own forex broker, or are currently operating an existing, unregulated brokerage, chances are you've already run into challenges with payment providers. Experience has shown that it's wise to sort out payment and banking options before your broker becomes too large.
Acquiring new clients is challenging enough, and can become ever the more frustrating when your forex broker runs into nightmare scenarios that some of our clients have faced: freezing of payments, bank account closure or discovering a payment provider has outright disappeared.
Why is Obtaining a Bank Account so Difficult for New or Unlicensed Offshore Forex Brokerages?
Back in the early 2000s, the online forex & CFD market was in its early growth stages so new forex brokers could obtain bank accounts and other payment solutions with relative ease. The reason a new forex broker could more easily obtain a bank account in the past was due to the fact that the global banks themselves didn't fully understand forex & CFD trading. Additionally, in the early 2000s there was less regulatory oversight for the trading of forex & CFDs, meaning banks were simply less cautious with new clientele. This situation dramatically changed, especially in the past 3 to 4 years, where banks have become far more cautious about the online forex trading industry as a whole.
The reason why it is now more difficult for offshore FX brokers to obtain bank account is that forex trading happens to fall into a high risk category for banks and payment service providers. Unfortunately, there have been too many brokers, mostly unregulated, that have given the forex industry a bad reputation. As a result, the entire reputation of the online forex trading industry as a whole has suffered. For this reason, it is now very difficult to obtain a banking solution if your broker is registered in an unregulated offshore region.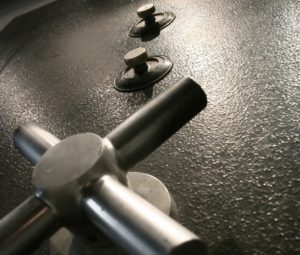 Forex Brokers Must Exercise Caution with Unregulated Payment Service Providers (PSPs) and Newly Formed Banks
Unregulated forex brokers registered offshore are often tempted to seek out creative options when it comes to securing banking solutions. We've seen consultants offering bank accounts in Eastern Europe, Balkan countries, or relatively unknown islands. From our experience, it is best to avoid these types of banking solutions since they rarely work out in the long run. There is a high probability that the account will be closed, or worse that the bank simply freezes the funds for an indefinite period. Sadly, we've heard far too many horror stories about these type of banking providers, leaving our consulting team very skeptical.
Similar to our advice concerning bank accounts, it's important to carefully research any payment service provider (PSP) that is operating unlicensed. We strongly urge forex brokers to steer clear from unregulated and unlicensed PSPs. Because there are so few payment solutions available for unregulated forex brokers, many unlicensed payment solution providers have emerged that may appear to offer a viable solution. Unfortunately, we've encountered far too many clients who have had their funds either frozen or lost completely, which is why we strongly urge any broker considering these solution providers to exercise caution.
The Bottom Line: Banking is a Challenge for Unregulated Forex Brokers
The simple truth is that attempting to obtain a bank account for an unlicensed, offshore forex broker is almost impossible. There are, however, a few options to consider. If banking is essential to the future success of your forex brokerage, then it makes to think about obtaining a forex broker license. Secondly, if you've found a banking or payment solution but aren't certain about its credibility, we are happy to provide our analysis. Finally, we have a unique idea for those willing to think a little bit "outside the box." Feel free to reach out to us to learn more about it.
Forex Consulting – License & Regulation Consultation Services for FX Brokers
Whether you are a looking to start a new forex broker or a represent an existing FX brokerage that is currently in the process of selecting a PSP provider, payment gateway or bank account, we are more than happy to provide our professional assessment.
To receive our opinion about a particular PSP, discuss payment options in more detail, or ask a simple question, don't hesitate to reach out to us today!