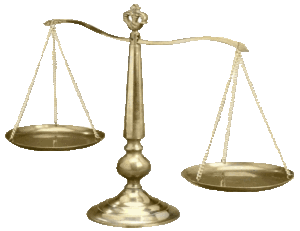 If you are new to trading forex, you may have heard about unregulated forex brokers before. We'd like to properly define exactly what unregulated forex brokers are and also help you understand whether or not is illegal to trade with an unregulated forex broker.
What is an Unregulated Forex Broker? – A Basic Definition
An unregulated forex broker is simply an online forex & CFD brokerage that does not hold any type of financial license. The most common places for unregulated forex brokers to be registered is St. Vincent & The Grenadines or SVG for short. There are also a couple other jurisdictions where unlicensed brokers register their businesses such as Marshall Islands or St. Kitts. Whether it's Marshall Islands or SVG, unregulated brokers opt for these regions because a license isn't required to register the business.
Are Unregulated Forex Brokers Illegal? Is it Safe to Trade with an Unregulated Forex Broker?
Unregulated brokers themselves are not undertaking any illegal activity since it is not against the law to operate an unregulated forex brokerage. With that said, some regulators do not allow even unregulated brokers to target clients. In the United States, for example, it is against the law for an unlicensed, offshore broker to target US citizens.
Whether or not it is safe to trade with an unregulated broker really depends on each investor's tolerance for risk. Bear in mind that even firms registered in St. Vincent or other regions must undergo some basic due diligence by the local authorities. Nevertheless, unlicensed forex brokers registered offshore do not offer any type of protection to investors.
Why Would Anyone Trade with an Unregulated Forex Broker?
The answer is that regulation across the globe has increased over the years. In Europe and most recently Australia, leverage has been reduced by the local regulatory bodies. As such, some traders who seek higher leverage accept the risk of trading with an unregulated forex broker in exchange for greater account flexibility.
Forex Consulting Services – Helping Traders Select the Best Brokerage to Meet Their Needs
If you are considering opening an account with an unregulated forex broker but aren't certain about the risks, we can help. Our team of industry experts are more than happy to guide you through the process and also recommend some regulated forex brokers to consider trading with.
To learn more, don't hesitate to contact our team.