Why Is Binary Options Trading Illegal? & Why are Binary Options no Longer Available to Investors and Traders?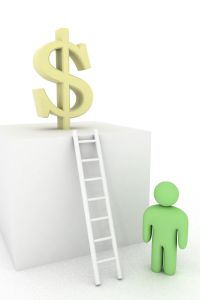 Binary options were once an incredibly popular investment product, often promoted as a complementary service to a forex broker's website, or as a standalone product. Although many independent binary options brokers could be found during the height of its popularity, there was always a close relationship between forex trading and binary options because both services centered around the foreign exchange market.
A Brief History of the Binary Options Trading Industry
Similar to the growth forex & CFD trading, binary options grew in popularity as online trading of all kinds took the Internet by storm in the early 2000s. During this time period, forex trading was loosely regulated, meaning it was also very easy for one to establish a binary options trading firm. As a result, binary options brokers began to quickly pop up alongside forex brokerages.
By 2010, there were hundreds of binary options brokers spread across the globe. It's worth highlighting that the majority of these binary options brokerages were unregulated, yet this take away from the popularity of the product. In fact, the growth of binary options trading was so large that by 2010, one could find a variety of binary options brokers occupying booths at many of the FX and affiliate conferences held around the world.
Why Binary Options Trading Faded in Popularity
In the last couple of years especially, the party has come to an end for the binary options industry. In our view, the single biggest blow to binary options trading came from in the form of The European Securities and Markets Authority, known more commonly as (ESMA). Due to the massive number of complaints and overall negative reputation of binary options brokerages, ESMA decided to prohibit the marketing, distribution and sale of binary options services through the European Union. With Europe being one of the major hubs for FX & binary options trading, this decision essentially decimated the entire industry.
It's important to note that binary options trading had been illegal in the United States and Canada for some time, even prior to the ESMA changes. With ESMA setting the industry standard by making it illegal to operate a binary options broker in Europe, regulators in other parts of the world such as Australia and Asia began to follow suit. Given the sweeping trend of these regulatory changes, we can confidently state that for all intents and purposes the binary options industry is dead.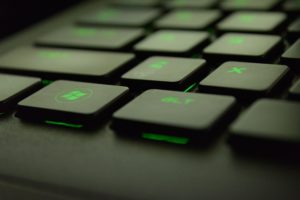 Why Were Binary Options Banned in Europe and Other Regions?
The main reason that binary options were banned in Europe has to do with the nature of the investment product. In essence, binary options trading skewed extremely in favor of the broker to a point where investors / traders could not profit from it. Unlike forex trading, which has proper regulation for both dealing / market makers and non dealing firms (STP) brokerages, binary options brokers are not subject to such regulation. Essentially, all firms offering binary options were simply market makers with a formula that ensured investors would rarely, if ever profit.
For the reasons above, we strongly discourage investors from considering unregulated binary options products. It's important to highlight that there is no legal recourse or overall safety of funds when opening an account with a binary options broker. Furthermore, the chance of success is minuscule at best when trading binary options. The reason is binary options brokerages are specifically trying to take advantage of their client base.
Forex Consultation & Expertise – Let Our Team Guide You In Selecting A Forex Broker to Trade With
If you are new to investing, we believe that forex trading is a much better choice than binary options. Unlike binary options, forex trading is regulated, there are many brokers offering safety of funds to clients, and far more resources available to new traders.
Feel free to get in touch with our consulting team for guidance on partnering with a reputable forex broker. To learn more about the advantages of forex trading, simply contact us today!