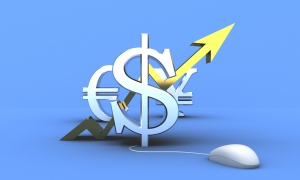 With so many forex brokerages to select from, it can often be challenging to determine if a broker is legitimate or not. In today's post we offer some general guidelines that will aid FX traders in determining whether or not they are trading with a legitimate forex broker.
1) The Broker Holds a License – The Best Deciding Factor
It is becoming more and more difficult to operate a forex brokerage without a license. The trend that we are seeing is that banks are less and less willing to open accounts for unlicensed brokerages. In nearly all cases a license, even an offshore one, requires a significant commitment of capital, time and resources. It's also important to remember that St. Vincent does not grant forex licenses, it is simply a region to register a new forex brokerage.

2) The Forex Broker Has an Office in a Global Location
If you can visit the broker's office in a prominent location, then it adds to the credibility of the brokerage. The main reason is that a brokerage cannot legally advertise an office in Cyprus or London without being licensed there first, which goes back to the first point. A broker only registered in St. Vincent for certain will not have any physical presence there, which is not the case for licensed regions like Cyprus, UK, Australia, Japan, etc. In addition to the confidence of a physical location, it will also be possible to meet representatives of the brokerage, leading to the next point. 

3) The Forex Broker is on LinkedIn and Has Employees Listed There
We now live in a digital age where nearly all information is available with just a few keystrokes. This is an advantage to traders interested in opening an account with a legitimate forex broker. LinkedIn is the most popular business networking site and legitimate forex brokers are proud to gain a following there. If the broker you are interested in trading with has no major presence on LinkedIn, it's not say they are not legitimate but you should proceed with caution.

4) The Leverage Offering of the Broker is Realistic
If you see a broker offering 500:1 or 1000:1 leverage, then it's better to stay away as this is not a serious offering and is not possible under most regulatory jurisdictions. Furthermore, liquidity providers would never offer such leverage conditions to their clients which means the broker is making a market.

5) The Broker has a Long History in the Forex Industry
If the broker you are looking to trade with has been in the industry for a while, there is a better chance it is a reputable firm. Although many new brokerages always emerge, it is better to exercise caution since it will be unclear as how successful the broker will be, and ultimately if it's a safe place to trade.
Forex Market Consultation – Contact Us Today!

We hope you found these guidelines helpful. If you are interested in learning more about trading the FX market, looking for a reputable broker or are interested in launching your own IB or broker business, don't hestiate to contact our team of specialists today!