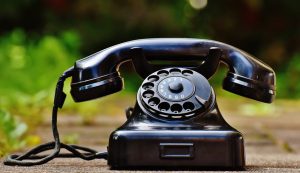 Due to our experience in running successful call centers, we are often asked for guidance about what's needed to build and grow an effective sales team. There is far more to it than these 3 tips, however, they can be used as guidance for those interested in knowing what to expect.
1) Hiring an Effective Manager
Due to the hierarchical structure of not just sales, but business in general, the manager at the top will reflect the entire team performance. It's important to look at prior experience, references, and be sold yourself on who the manager is. Some key questions to ask are: Do they know the industry? How do they motivate the team? What approach do they take to objections?
Remember that if the proper tone isn't set from the start, or training not done effectively, the team performance will suffer, making this a crucial decision.
2) As the Saying Goes, Time is Money
Often overlooked because you can't physically calculate it, time is a major consideration. To effectively build a team, except to dedicate a fair amount in the beginning to get the process started. Just a few of tasks that will take time are: hiring, paperwork, setting up desks, office location, training, IT set up, and purchases.
3) Having Enough Leads
Before the team is launched it's important to have enough leads available to call. Just Imagine what will happen to morale if there were no new prospects to contact after 2 weeks?
Our Forex Call Center Offering
Because of the time commitment and costs involved in building a sales team, brokers often choose to work with our call center. Given our years of industry experience and track record, Consulting Forex is an excellent partner for outsourced call centers. To learn more about our offering, don't hesitate to contact us.