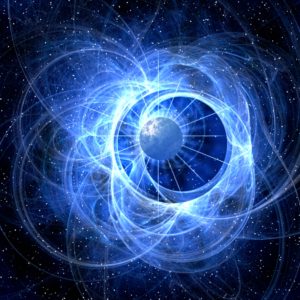 How do Custodian Services for FX Brokers Work?
To get started in understanding how custodian services work for FX brokerages, let's begin with something we are all familiar with: bank accounts. At some point all of us have executed transactions in our bank accounts through different methods (cards, cheques, wire transfers, etc) and subsequently obtained a summary of the activities, usually online or via a mobile application. In this simple narrative, the bank is the custodian of your asset.
A custodian, in simple terms, can be understood as any entity (usually a financial institution) that holds securities and assets for customers either in electronic or physical form. In addition to overseeing and guaranteeing transactions on behalf of clientele, custodians may offer a range of other financial services, including collecting dividends, paying out interests, and in the case of this article, custodial services for FX brokerages.
Custodian Services in the Online FX Trading Industry
When trading forex & CFDs, investors access the market through their brokerages. These brokerages normally collateralize funds with a liquidity provider, and must comply with regulatory requirements, one of such being; to maintain capital position equal at all times to the gross dollar deposits of their customers, at a risk liquidation. In the event that a broker's account is liquidated, the investor or trader suffers the brunt of the downfall and in most cases receives pennies on the dollar, if anything.
The idea behind a custodial account is to protect customers against the risk of their brokerage becoming insolvent. It is essentially an escrow account in the customer's name but administered by the custodian through a power of attorney. The custodian is authorized to debit or credit the account for profits or losses within 24 hours of the close of trading day. Note that specific terms will vary from firm to firm.
Why Consider Opening a Custodial Account for your Forex Brokerage?
Protection and Security – A custodian account protects the investor from unforeseen events such as unsavory risk management strategies of the brokerage. This can help be a useful solution for traders who are concerned about the safety of their funds.
Fund Segregation and Management – The client has unfettered information regarding their equity rather than an ambiguous report of mingled brokerage funds. Once again, this is advantageous in helping certain clients feel more comfortable working with your brokerage.
Alternative Banking Solution – Currently it is very difficult to obtain banking solutions for unregulated brokers, especially those operating out of St. Vincent and the Grenadines. A custodian account is a potential compromise over a forex broker license since it will offer a banking solution but not require the cost and red tape involved in licensing. It is also a much better solution than the options currently available to non-licensed forex brokers.
To Learn More About Custodian Services for Forex Brokers, Contact Us Today!
If your broker would like to learn more about custodian services, our team is happy to be of assistance. Simply fill out our contact form in order to speak with an experienced consultant who can help your brokerage better understand the pros and cons of working with a forex custodian.