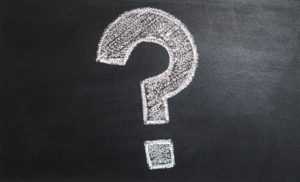 We would like to reveal a secret that is very simple to understand but often overlooked by IBs, forex brokers, and white label providers alike. In our view, this helpful secret is often overlooked because it's a common practice to measure the success of your forex brokerage by only a single measurement: the number of new accounts.
Why Do Some Forex Brokers Often Overlook the Obvious?
By focusing only on opening up new accounts, many forex brokers happen to miss the big picture. Before we get into this secret in more detail, let's understand why this important aspect of the business often gets swept aside.
First, what one broker determines to be a success could be different from the standpoint of another brokerage. For example, some forex brokers aspire to create a global brand with footprints in every major city along with football and cricket endorsements. Other brokers, however, simply want to run a small business that will become profitable. If you were to poll both of those brokers about what they felt would result in success for their business, the number of accounts that they would consider to be successful would be drastically different.
Secondly, a strategy centered only on opening up new accounts is quite labor intensive. Opening up a new account at your forex broker involves many moving parts: compliance, operations, marketing, sales, and reporting to name a few. In short, there is plenty of work involved just to onboard a single client, let alone 100 or 1,000.
Regardless of what defines success for your broker, it will be severely limited if our suggestion is overlooked.
What's the Secret to a Running a Successful & Profitable Forex Broker?
Our secret, which might come as a surprise for how simple it sounds, is to maintain an excellent relationship with your existing client base. That's it!
For those who've spent time in sales or are working with a sales team, imagine the work that is involved in signing up a new client: application, funding, documentation, account creation, etc. Now think about the effort it takes to pick up the phone and reach out to an existing customer. If a good relationship is there, this should come quite naturally, as one would speak to a friend. This doesn't just apply to the forex market, but in all walks of business as studies have shown the value in retaining customer relationships.
Of course, there is far more to running a successful forex broker than focusing on existing clients. We have found though that this simple suggestion is often overlooked by brokers that are too focused on the growth of accounts alone. If your broker isn't actively reaching out to current clients, we can assure you that your competitors are!
Forex Consulting Expertise – Guidance in Launching a Forex Brokerage
As forex consulting specialists, our Forex Consulting Team can assist you with the launch of a successful forex brokerage. We provide a guideline of everything needed to be successful along the way: liquidity, technology in the form of MT4/MT5 white labels, banking guidance and much more!
To get started, simply fill out our contact form so one of our specialists can have a chat or give you a call. We look forward to hearing from you!