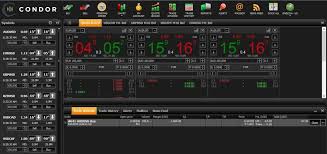 If you are interested in setting up your own forex brokerage, then it is crucial to select a stable and reliable forex trading platform that your clients will use for both live and demo trading.
Based on our experience, it makes the most sense to start off with a white label trading platform, especially in the beginning stages of launching a new forex brokerage. The main reason is that forex white label technology offers all the benefits of a fully licensed brokerage technology but at a fraction of the cost.

Although it may be tempting to build the trading technology yourself, from our standpoint this would be a costly undertaking, not only in time but also in money. If you are interested in becoming your own forex brokerage, then we suggest that you consider one of the software providers we've outlined below.

MetaQuotes – MT4 & MT5

The most popular trading platform in the forex industry is the MetaTrader line of products, namely MetaTrader 4 (MT4) and MetaTrader 5 (MT5). Both platforms, starting with MT4, took the forex market by storm by offering traders the ability to run automated trading systems or algorithms within the software. As time passed, MT4 and MT5 grew in popularity to become a must have for forex brokers, both new and established.

Condor 5.0 Trading Platform

The Condor Trading Platform is another forex trading system to consider. It has several advantages over MT4 and MT5:
Reporting is far more robust, extensive, and easier to operate than the systems offered by MetaTrader
More flexibility in regards to margin settings across groups and individual accounts
The ability to trade via FIX API, something not possible with MT4
Trade sizes are not limited to lots and can be done in any amount
More flexibility for white labels in terms of pricing customization, group management, and product customization
Competitive set up and monthly maintenance fees for white labels
If you are interested in exploring this platform in more detail, you can check out a free preview of the Condor Trading Platform here.
cTrader

cTrader is another forex trading platform with a heavy focus on algorithmic trading. Those who are looking to automate their trading systems will be pleased to see that cTrader makes its API public so anyone can easily build and tweak their systems.

Launch For Own Forex Broker Today
We hope this overview was helpful in providing a brief guide of the forex trading platforms currently available on the market. If you are a forex broker startup and wish to explore the various white label technology offers available, feel free to reach out to us. Our team of experts are more than happy to not only have a detailed discussion about each platform but also discuss every step needed to start your own forex broker.