3 Reasons a White Label Solution is the Best & Cheapest Way to Start Your Own Forex Broker
We often speak with entrepreneurs who are interested in taking advantage of the growth of the online foreign exchange (FX) industry by setting up their own forex trading business. In some cases these entrepreneurs have raised capital from investors; other times the investment comes from savings held between the partners or sole owner of the new brokerage. Regardless of the scenario, we are often asked for guidance about the best and cheapest way to build a forex brokerage.
From our experience, it makes the most financial sense to either establish a white label, or purchase a license from an existing forex platform provider than build the software from scratch. Down the road it may be viable to invest in your own trading technology, however, both money and time can be saved in the beginning stages of the new forex brokerage by working with an existing white label technology provider. 
If you are looking for the best and cheapest way to create a forex brokerage, we suggest starting with a white label solution. Consider these 3 reasons as to why it makes more sense to either lease or purchase the license of an existing forex white label technology provider:
1. Developing Your Own Trading Technology Is Expensive
When compared to stocks or futures, the forex market is far more complex. Consider just a few examples: pip values for Japanse Yen currency pairs, swap settings on various deposit currencies, CFD profit calculations, holiday hours, and Daylight Savings Time settings.
Each of these examples will require strict attention to detail and care, something only an experienced team of developers can properly manage. In short, if you would like to properly build a competitive forex trading platform, it will require an entire team of developers and potentially several years of work before the trading platform is ready. By leasing a white label, you leverage the time and effort it took this software provider to build the platform, figuring out all the bugs and errors along the way.
2. There is Fierce Competition in the Forex Technology Industry
Although forex trading is relatively new when compared to other markets, enough time has elapsed for several forex software providers to dominate the industry. These firms have been perfecting their technology for many years with entire development teams at their disposal.
If your goal in building your own platform is to compete with them, it will be a very expensive undertaking, which may or may not succeed. It is our opinion that the focus should be on growing the brokerage business rather than building the hottest trading platform.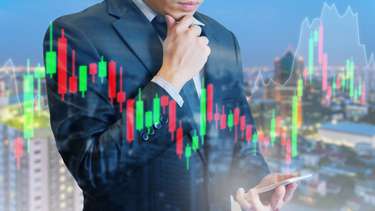 3. Focus on Generating Revenue with a Forex Brokerage
Because you can easily brand the existing trading technology of a software provider to reflect your company logo and name, which is known as a white label, it makes more financial sense to focus on growing a successful forex brokerage than developing new technology.
Although it would help with the image of your new brokerage to have a custom built trading platform, it won't impact revenue in the short term. It's important to keep in mind that many of the largest brokers in the foreign exchange industry still do not have their own trading platforms.
Launch Your Own Forex Brokerage Today with the Forex Consulting Team
We hope these guidelines were helpful in determining the best and cheapest way to start your own forex broker. If you would like to explore our forex white label solutions in more detail, don't hesitate to contact us.
We would be more than happy to have a detailed conversation covering all aspects of starting a new forex broker. We look forward to hearing from you!